Arena Opera Settings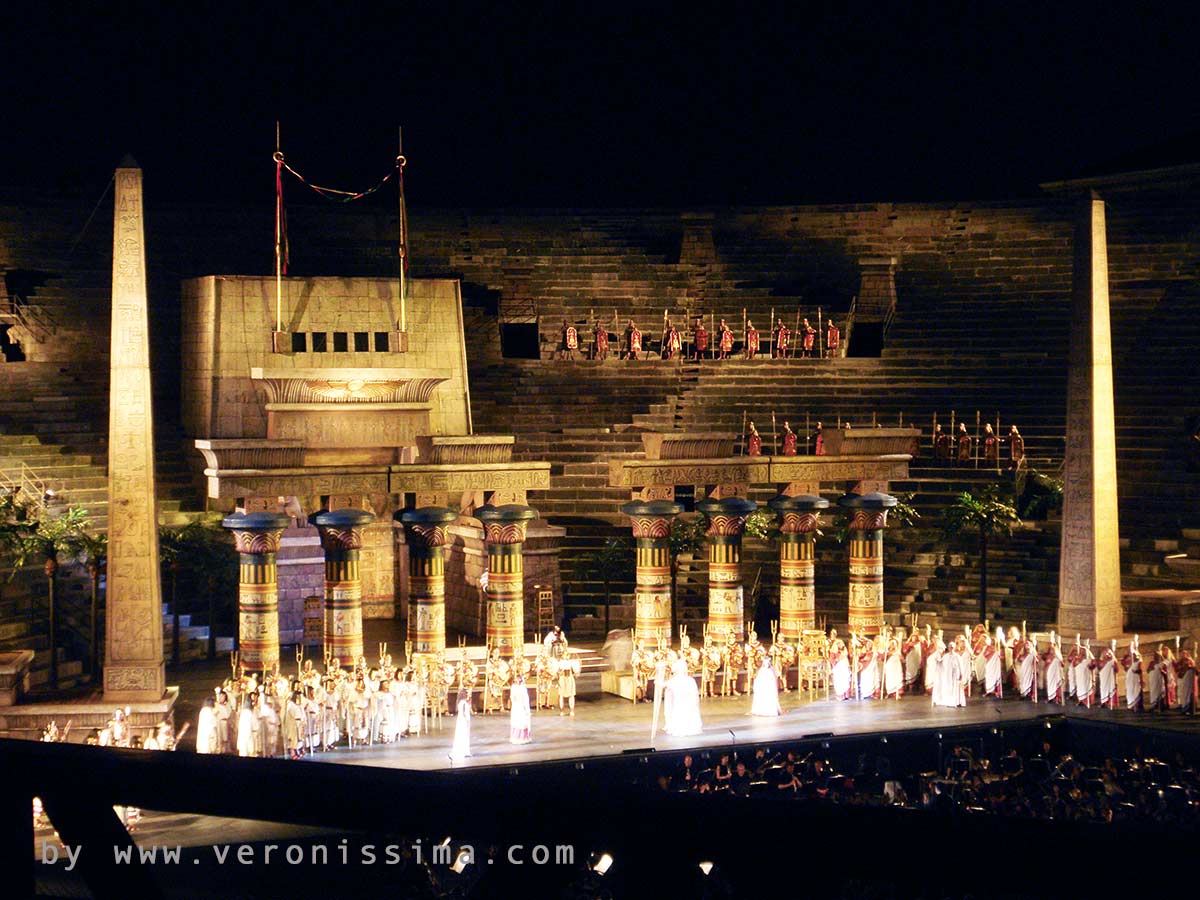 In 1913, opera was performed for the first time inside the Arena, the Roman amphitheater of Verona. It was the hundredth anniversary of the birth of Giuseppe Verdi and they decided to perform the Aida, with its Egyptian settings. It was the first time that an Opera was staged in such a huge, open air theater. It was a big challenge, not only for singers, but also for the scenographer who would have been chosen for the task. It was a massive space, with no backdrop, proscenium or space above the stage to hide the pulleys used to move scenery pieces. Moreover Aida was a popular opera, with different scenes and settings, both indoor and outdoor, and the public was already used to a certain way to represent them.
Ettore Fagiuoli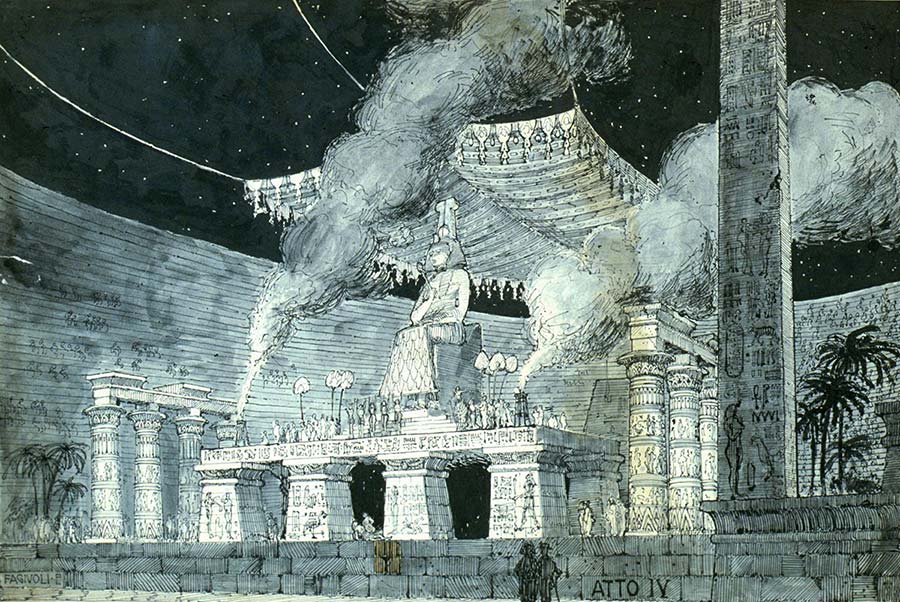 Sketch by Ettore Fagiuoli for the scenery of the Aida in the Arena of Verona.

The one who accepted the challenge was an architect but also a painter and engraver, already well known in town (some of the buildings he designed are still important landmarks of Verona) but with no experience as a stage set designer. It was probably his approach, free of preconceived ideas about a stage set, that allowed him to conceive a completely new concept in stage set designing.
Ettore Fagiuoli's approach was radical, he decided not to use any backdrop, turning the thousands years old stone steps of the Arena into an important part of the settings. In order to increase the monumentality of the Egyptian setting Fagiuoli designed a series of three-dimensional columns of different heights that he arranged on the stage to enhance the depth of the space. A couple of huge statues, few tents and some other decorative elements arranged here and there and the effect was stunning.
The stage set contributed greatly to the enormous success of the first representation at the Arena. Ettore Fagiuoli continued his work as a stage designer in following years, setting a new standard for the scenography at the Arena of Verona which is still continuing nowadays and for which the Opera at the Arena is famous all over the world.
Today, settings for different operas are changed even daily, placed inside the Arena with the help of a crane. When they are not used they lay outside the roman theater in special areas, admired by those who pass by.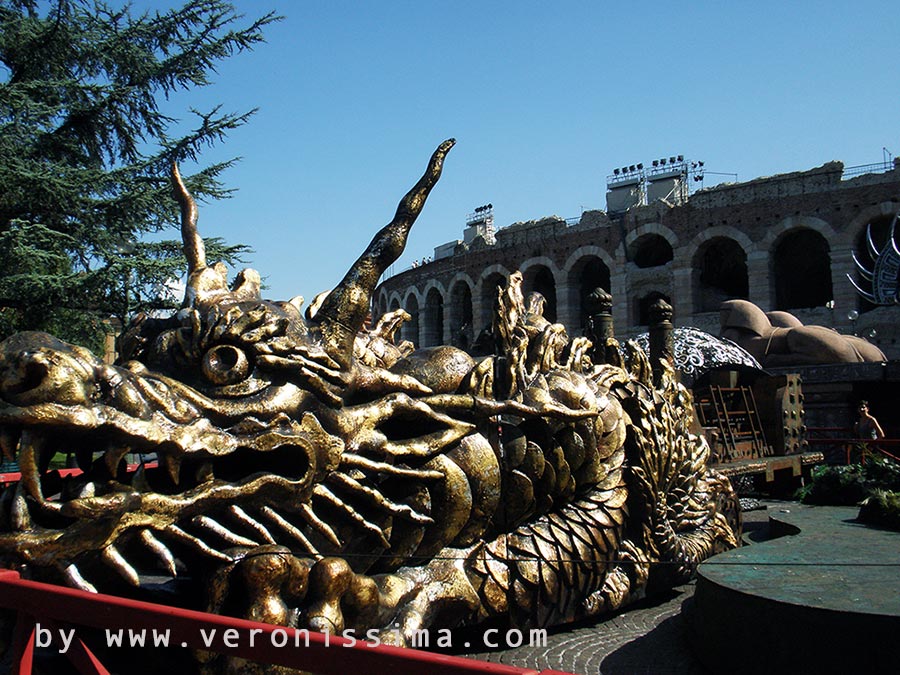 A statue from the Aida settings waits outside the Arena to be placed inside for the opera.
For further information on operas or to book a guided sightseeing tour before the show please write at:


----

Arena 2010 Opera Festival
----Weekend Packages


----

3 days 2 nights
----

Packages include:
Transfer on private car with driver from airport or train station to the chosen hotel
Two nights in double room in three stars hotel close to Verona city center
Breakfast in hotel
Opera Tickets, two performances
Verona Card granting free access to major Verona museums and monuments