Lake Garda Picture Gallery
Lazise Harbour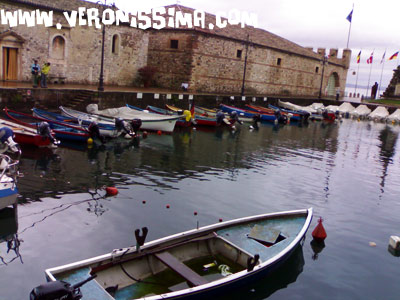 Lazise, on the east coast of lake Garda, is the closest village to Verona. Lazise has a well preserved city wall from the Scala family period, built in the middle age to protect this fishermen's village from the enemies.
The small harbour enters the village almost becoming part of the central square. In the past, in case of attack from the water, boats could find protection inside the walled town.
During Venetian age Lazise became an important trade center so that a custom building was built on one side of the harbour.
Today Lazise is an important vacation resort, with visitors coming here to spend their holidays from all over Italy and Europe.
A stop to Lazise for a nice stroll along the lake is part of many guided itineraries organized by the tourist guides of lake Garda.