Lake Garda Picture Gallery
Sailing on the Lake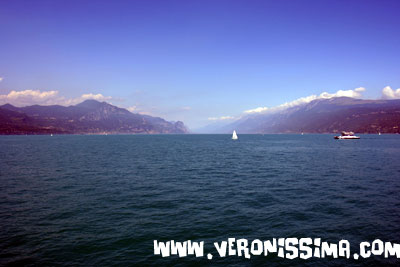 Thermic differences and exchanges between the water of the lake and the surrounding territories, climatic differences between the alpine environment of the norhtern side of lake Garda and the southern plains, create intense and regular winds that made lake Garda a very important place for sailing sports.
On a sunny Spring Sunday the blue surface of the lake its dotted by white and multicolor sails. On lake Garda there are many yachting clubs and schools that organize courses, regattas, events.