Lake Garda Picture Gallery
Windsurfing on the Lake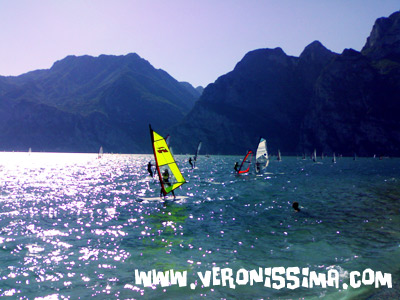 The great temperature differences between the big water mass of lake Garda and the surrounding land, generate intense and regular winds that, channelled between the high mountains on each side of the northern part of lake Garda, are ideal for saling sports: windsurf and kitesurf in particular.
There are two very special winds blowing with incredible regularity at certain time of the day on lake Garda: Peler and Ora.
Torbole and Riva del Garda in particolar are well known international destination for all the enthusiasts of these type of sports. In these two small towns there are many windsurfing schools and clubs that organize events and competitions.