Verona Guided Itinerary


Itineraries for Students


Verona by Night


Shakespeare's Verona


Verona by Bycicle


Undergroung Verona Tour


Verona by Plane


Roman Verona Itinerary


Middle Age Verona


Dante's Verona


Venetian Verona


Austrian Verona


Verona Churches


Sanmicheli's Verona


Verona Hidden Treasures


Museums of Verona


Itineraries in Valpolicella


Itineraries in Soave


Custoza


Lake Garda


Palladian Tours
Sanmicheli's Verona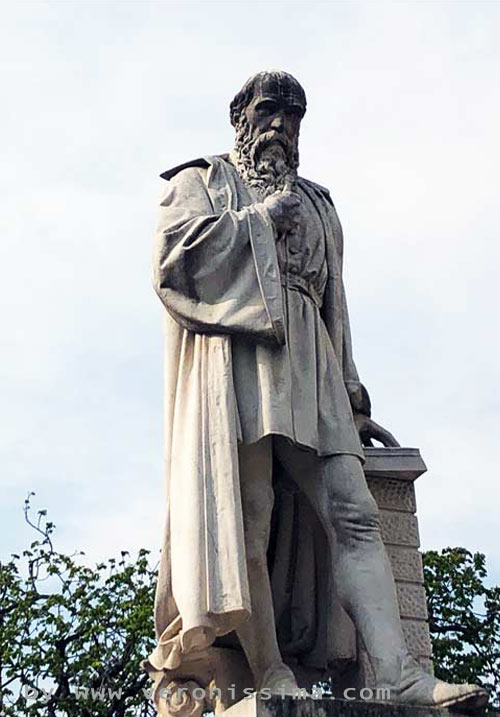 Together with a tourist guide new sightseeing itineraries to discover the work of Michele Sanmicheli, a genius of Renaissance architecture who left in Verona many of his fortifications, palaces, churches. An architect who's not very famous outside Verona, but was admired by his contemporaries and with the elegance of his projects also inspired the works of Palladio.

Sanmicheli was born in Verona around 1484 or 1486, he received his first apprenticeship from his father and brother, both stone-cutters. After twenty years spent in Rome, Michele Sanmicheli come back to Verona. We know very little about his years in Rome, but this period was fundamental in the development of his style. In the capital he had the chance to study the great architectures of the Roman past, and of the great contemporary masters such as Bramante and Raffaello.
He soon distinguished himself so much that Pope Clemente VII hired him and soon after sent him to Orvieto where he worked under Antonio da Sangallo as master builder in the construction of the gothic Cathedral and the Cappella Petrucci in the Renaissance style. He was than commissioned to fortify Parma and Piacenza, but after the pillage of Rome in 1527 he went back to Verona. The Venetian Republic hired him as "military land and maritime engineer" and sent him wherever hi work was required, both in Italy and in the East. In spite of pressing requests for his services from Francesco Sforza, the king of France and even Emperor Charles V, he remained faithful to the Venetian Republic until his death. He designed the fortifications in the vast Venetian empire. We can find his works in Crete, Dalmatia, Corfù and many other colonies of Venice in the Mediterranean sea.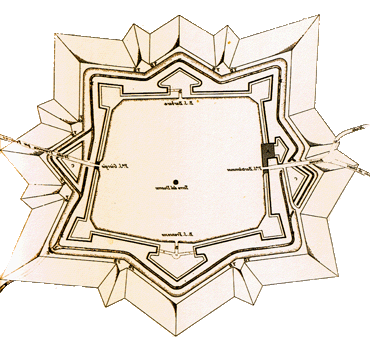 Uncommonly proficient in mathematics and physics, and in construction statics, a staunch believer in Vitruvio's architectural doctrine, his works are always powerful, functional and elegant.
Michele Sanmicheli, probably because of his retiring personality and his will to remain in Verona not accepting more important projects, today is not as famous as, for example, Palladio, but counted Vasari, Leonardo, Michelangelo and Paolo Caliari among his admirers.
Michele Sanmicheli is buried in the church of St. Thomas, in the same parish in which he had been born and where he left one of his is works.
Together with a tourist guide, with a three hours tour you will follow an itinerary illustrating all main works of Sanmicheli in Verona: the gates, the palaces, churches and chapels. A way to discover places and buildings that often stay out of usual tours:
For further information on Sanmicheli's tours and itineraries in Verona: