Guided tours in Verona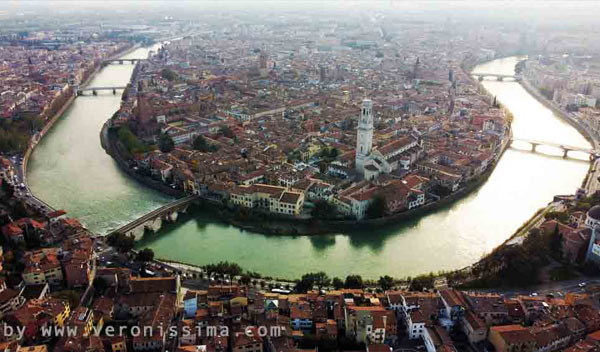 All the itineraries to discover Verona and its outskirts together with a tourist guide.
Wine tasting tours


Discover Verona surroundings, it's vineyards, it's wineries and taste it's famous wines.
Olive oil tasting tour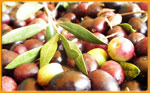 A new guided tour to discover one of the greatest products of Verona province: olive oil
Verona Churches


An artistic and historical heritage you'll discover with a tourist guide.
Verona hidden treasures


In an alley, behind an altar in a small church, inside a dark crypt, Verona hides wonderful art treasures. Find them together with a tourist guide.
Tourist Guide in Verona


As everybody knows, Verona is the town of Romeo and Juliet...
Nevertheless in Verona there's much more to experience: history, music, open air theatre, famous wines, excellent food and more.
Situated in the middle of northern Italy, Verona is in a special position. From here, in just one hour by train or by car, you can easily reach Venice, Padua, Vicenza, Mantua.
As a professional tour guide, let me introduce you Verona and its territory. A sightseeing tour of Verona can become an unforgettable experience.
For any question or information please write to:
info@veronissima.com
tel: +39 333 2199645
Verona Tours on


Vinitaly post-exhibition events
(April 2011)

It took three years and all the techniques made available by modern biotechnology for the researchers of Verona University to unveil the genetic secrets of the most important grape varietal used for the Valpolicella and Amarone wines: Corvina. This genome sequencing comes just three years after the University of Verona decoded the genome of the 40024th Pn, an experimental clone of Pinot Noir. Many international grape varieties in fact had already their genes sequenced but it's the first time that an autochthonous grape variety such as Corvina, evolved in hundreds of years to perfectly adapt to Valpolicella territory, has its DNA fully analyzed. No other country in the world has as many autochthonous grape varietals as Italy.

Paolo Veronese Exhibtion

Paolo Veronese comes back to Verona with a great exhibtion from July 5th until October 5th 2014.
Arena Opera Festival



The Roman Amphitheater of Verona every Summer hosts the world wide famous Opera Festival.
Wedding in Verona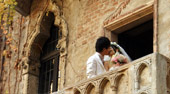 Verona, one of the most romantic town in the world can become an ideal location for a special wedding.
Juliet and Verona



In Romeo and Juliet's story, like in many legends, there's something true...