Custoza Wine Tours: Piona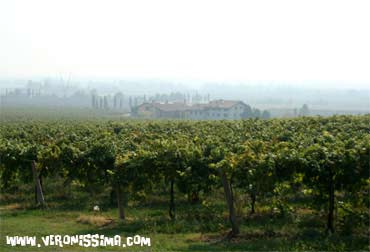 Piona winery was founded in 1893 on the highest hill of Custoza area, on mount Bellavista. Piona winery is now run by the fourth generation of Piona family who follows every step of the wine making process, from the cultivation of the vine untill the bottling and distribution.
Piona winery in Custoza is now a modern facility built in the very heart of Custoza wine producing area surrounded by the beautiful vineyard-covered hills of Southern Lake Garda, where tradition meets the latest innovations and improvement in wine making technologies.

Wines
Piona winery in Custoza produces a wide variety of different wines, from the most traditional Bianco di Custoza (Custoza White) using the typical local grape varieties Trebbiano and Garganega, together with ohter typical wines of Verona producing areas such as Bardolino and Corvina. At Piona winery you will also find more innovative products such as the popular sparkling wine Verde Piona.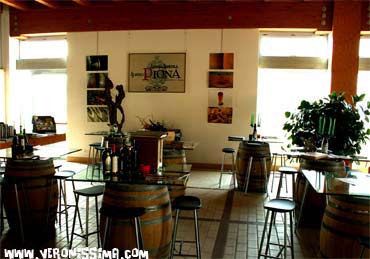 Winery Tours
Monica Piona will welcome you at Piona Custoza winery, showing the estate and wine making facilities, introducing you to Custoza wines and other Piona products.
A winery tour at Piona includes a visit to the vineyards surrounding the estate, to their beautiful facility and a tasting of a selection of their products. Wine tasting can be chosen between a basic selecion of Custoza wines and oher Piona products, together with a seleciotn of local product like bread, salami and cheese. Cooking classes, teaching you traditional local dishes and how to pair them with Custoza wines are also possible.
A wine tour on the hills of Custoza can become a good chance to discover an important area of Lake Garda surroundings, full of history, beautiful landscape, nature and delicious culinary traditions. For further information on wine tours at Piona, in Custoza or in other wine producing areas of Verona: