Soave Wine Tours: I Stefanini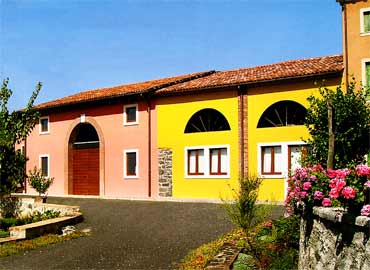 The "I Stefanini" winery is a new reality in the Soave area, blending the latest wine making technologies with the old tradition and love for the vine. The winery is now run by the last generations of Tessari family who owns of the farm and has been engaged in agriculture and vine-growing since 1800. The vineyard consists of twenty hectares in the beautiful valley d'Alpone, ten minutes from Soave medieval castle.
The name of the winery comes from Tessari family ancestor Stefano, which became their nickname: "Stefanini", nowadays an unmistakable brand of history and quality.
The passion for wine has always marked the activity of the family, that, like many top wineries in Italy, for decades conntinued a non-professional production for self consumption and then became a modern commercial reality. At Stefanini they jealously collect some bottles from 1948.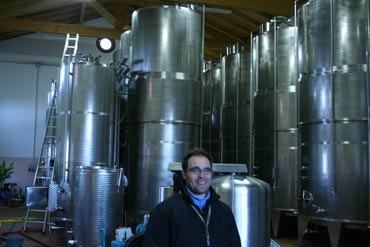 Nowadays the care for the vine and the love for the land are complementary to the agronomic techniques, to the respect for the environment and to the will of exalting the quality of the product. At Stefanini you will not find oak barrels since the traditional Soave is not aged in wood but in iron tanks, at Stefanini beautifully lined in the cellar filled by the perfumes of the fermenting wine. The result is a fresh and fruity wine, highly palatable which is gaining top marks in all major wine guides and reviews.
At Stefanini you can taste Soave d.o.c, Soave Classico Superiore d.o.c and Recioto di Soave (dessert wine produced using dried grapes). By booking with some advance it is also possible to visit the vineyard admiring the beautiful panorama of the valley of Alpone.
A tour at Stefanini winery can include a guided tour at the nearby medieval castle and village of Soave.
For further information about guided tours at Stefanini winery, wine tours in Soave or sightseeing tours in the outskirts of Verona: