Lugana: Wines and Winery Tours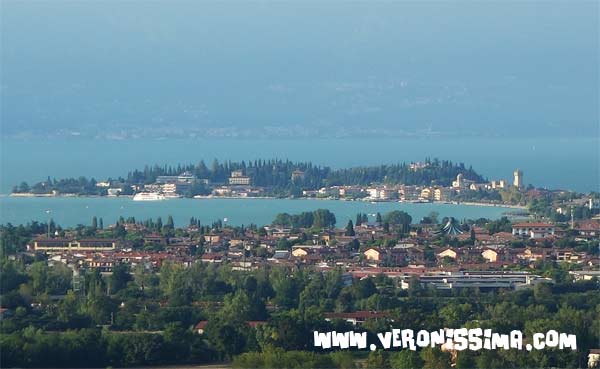 Lugana D.O.C. is grown in the clay-limestone soils along he southern coast of Lake Garda as far east as Peschiera; it is made, not the least for the Superiore and Spumante varieties, almost exclusively from Trebbiano di Lugana grapes, a particular vine which is significantly different to other Trebbiano varieties grown in Italy. The outstanding personality of this important white is due in part to the careful addition of smaller quantities of other varieties of white grapes. The Trebbiano di Lugana variety, selected over hundreds of years by local growers, makes the wine highly palatable, with an intense structure and a purity and harmony of perfumes that bestow upon it an unmistakable intensity and character all of its own.
The wine has the most delicate bouquet, yet is dry and particularly appealing. Lugana Superiore is aged for at least one year; has a full flavor redolent of fresh spices accompanied by a flowery and ripe fruit taste and will last for many years in the bottle. It makes an ideal aperitif to Italian antipasti, and goes especially well with lake fish as well as being well suited to elegant and delicate dishes of all kinds, including mild cheeses and salami.
The sparkling versions is classic and charming with a lively and persistent gassiness and fresh intense perfume that yields a sense of yeast and fermentation.
A tour in the Lugana producing area will include a wine tasting tour in one of many beautiful Lugana wineries and a visit to Sirmione, "the pearl of Lake Garda", one of most fascinating village in the area, with its 14th century castle, the huge remains of a Roman villa and its spas. A place that inspired poets like Catullo and artists like Maria Callas who spent many years here.
For further information on Lugana wines, tours on the Southern area of Lake Garda or to book a winery tour: