Verona Guided Itinerary


Itineraries for Students


Verona by Night


Shakespeare's Verona


Verona by Bycicle


Undergroung Verona Tour


Verona by Plane


Roman Verona Itinerary


Middle Age Verona


Dante's Verona


Venetian Verona


Austrian Verona


Verona Churches


Sanmicheli's Verona


Verona Hidden Treasures


Museums of Verona


Itineraries in Valpolicella


Itineraries in Soave


Custoza


Lake Garda


Palladian Tours
Austrian Verona (the Risorgimento)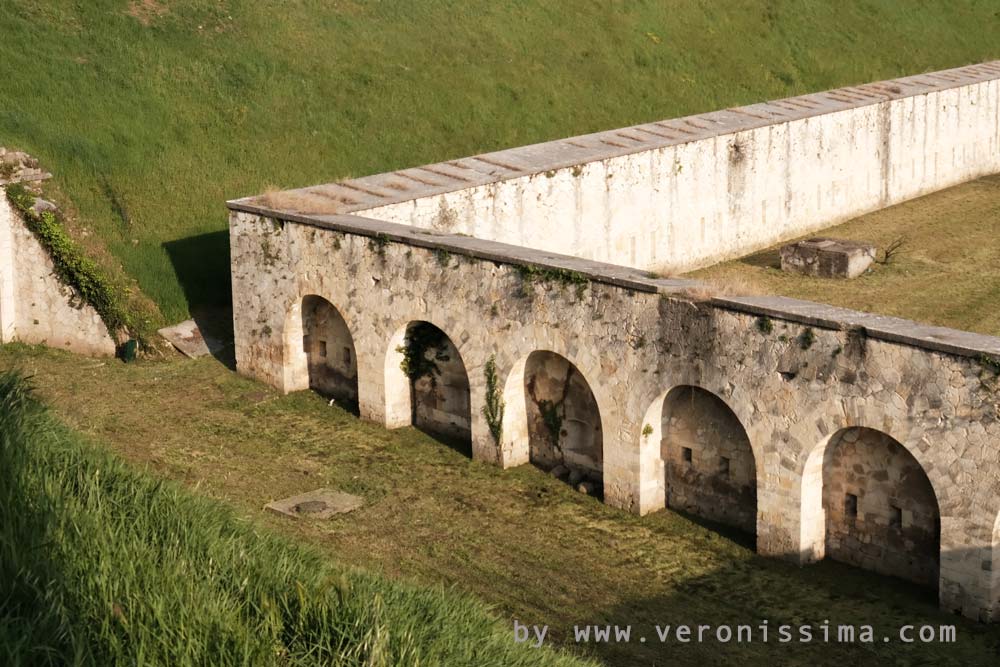 Verona and its territory, accompanied by a tourist guide, become a precious tool for learning the history of a complex and fascinating period: the Risorgimento and the battles for the Unification of Italy.
Verona under the Austrian domination (1815-1866), in the Centrex of the Quadrilateral, the Austrian defensive system of fortresses, becomes a military center of fundamental strategic importance, controlling and equipping the Austrian military network in Veneto. Through a series of educational itineraries specifically designed for students, it's possible to revive the most important aspects of this interesting part of Italian history.
The fortifications. Verona, in the Austrian domination period, was surrounded by massive walls built using the most modern military technologies. Such constructions are almost perfectly preserved and can be visited in what, in recent years, has been constituted as the so called Park of the walls, a path that allows to understand the strategies, the functionality, the management, the daily life in the garrisons of one of the most impressive fortification system in Europe.
The control of the territory. Verona, primary nodal point of the Quadrilateral, was the center from which the Austrian Imperial Army in Veneto, basically an Austrian colony, were controlled, supplied with weapons, clothing, food an medical care. In Verona are still present, and in part can be visited, some of the military buildings designed by the architects of Vienna: the military hospital, the arsenal in neo romanesque style, the barracks in Santa Marta, the Austrian head quarter at Palazzo Carli. Not only wonderful buildings from the functional point of view, but also, thanks to the refined architectural style, important works of art.
The fortresses system. The whole western Veronese territory, up to Lake of Garda which was the border with the newly born Italian Kingdom, was spotted with Austrian fortresses, that in case of attack represented the forefront of the defensive system of Austrian controlled towns such as Mantua, Legnago, Villafranca and of course Verona,
Despite the carelessness and negligence that let disappear many of these spectacular examples of military engineering, some of them are still intact and can be visited. For example the urban St Leonardo fortress (today the Sanctuary of Our Lady of Lourdes) and St Mattia fortress, or Gisella (which was named after the Austrian Emperor daughter) Ardietti, Pastrengo or Peschiera fortresses towards Lake of Garda.
For any question or information on the available tours and didactic itineraries in Verona please write at: