Tourist Information and Services in Verona
As licensed Verona tour guides with many years of experience in the field, probably more than anyone else we have a deep understanding of every aspect of the city and the surrounding area. We know what guests who come to visit Verona want and are more than happy to share our experience. Don't hesitate to contact us for any information or requests for assistance.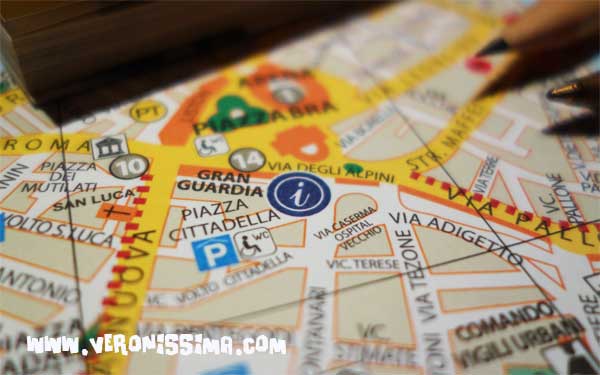 Useful information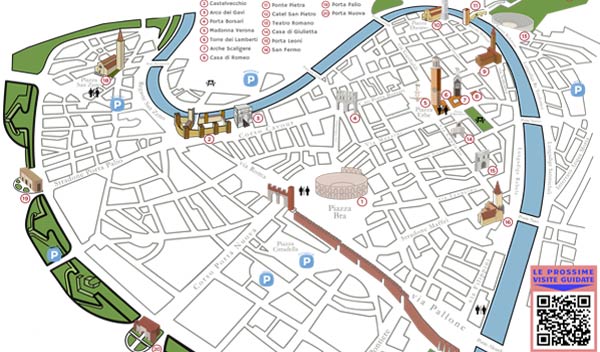 Tourist Map of Verona
A useful map of Verona with the main monuments and sites of interest.
FIND OUT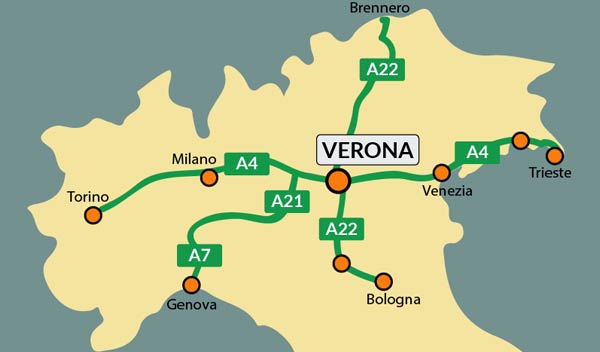 How to Get to Verona
Information and useful tips on how to get to Verona by car, train, plane.
FIND OUT
Tourist Services
Below are some of the tourist services that we offer in Verona, the province and surrounding areas:
Guided tours of Verona, lake Garda, Soave, Venetian Villas. Individual, private, group, and school tours. (Available tours).
Planning of customized tourist itineraries, didactic itineraries, thematic, historical, food and wine tours.
Assistance and guided tours for incentive and business travel in Verona, Lake Garda and province.
Local assistance for Italian and foreign travel agencies: information on guided tours in Veneto region, car with driver, hotel accommodations, restaurants, private boats sailing on Lake Garda, tourist flights, etc.
Wine tasting tours in the cellars of Valpolicella, Soave, Bardolino, Lugana, Custoza, Durello wine regions. Food tasting tours.
Interpreting services English and Japanese (other languages on request): shopping, trade fair assistance, company visits, etc.
Drafting of texts on tourism topics for websites, magazines and newspapers.
Location manager for video productions in the Verona area. Authorization request, contacts, information.
Event information, Opera, concerts, trade shows, etc.
Wedding planning and organization, marriage proposals, vow renewals.
Personal shopper.
Some of the services are realized in collaboration with the travel agency OTS Travel of Verona.
Further information and bookings:
+39 333 2199 645 info@veronissima.com P.I. 03616420232 C.F. CPPMHL74L13L781C