Soave Wine Tours
A guided tour with tasting in Soave allows you to discover a versatile and harmonious wine. The territory is rich in history and natural beauty. You can visit the castles of Soave and Illasi and take a panoramic drive of the hills of eastern Verona.
A tour of the cellars of Soave is a beautiful experience, suitable for everyone: wine lovers, onlookers, organized groups, individual visitors and couples.
Per informazioni e prenotare la vostro visita guidata alle cantine del Soave:
+39 333 2199 645 info@veronissima.com P.I. 03616420232 C.F. CPPMHL74L13L781C
The cellars are numerous and varied. There are the large industrial plants of millions of litres per year, or the small family-run wineries that produce some tens of thousands of bottles by hand.
Many wineries in Soave are also open on weekends.
Between Soave and Verona the distance is about half an hour by car. This makes Soave an ideal destination also for a half-day trip for those staying in Verona or the surrounding areas. You can meet with your wine guide at the hotel or tourist information office.
On the A4 Milan-Venice motorway take the Soave-San Bonifacio exit and in less than 10 minutes you will reach Soave village.
By train the nearest station is San Bonifacio, on the Milan-Venice line where only local or regional trains stop. From the station you can reach the centre of Soave in about fifteen minutes by car or bus. Your Soave tour guide can meet you directly at the station.
Inside the medieval walls or in the immediate vicinity there are some wine cellars (Corte Mainente, Coffele, Cantina del Castello, Pieropan, Borgo Rocca Sveva). Most of the wineries, however, are located in the surrounding area, among the hills or in Monteforte d'Alpone, a few minutes drive from Soave.
The Name
Before Prosecco and Pinot Grigio became so popular, Soave was the most exported and appreciated wine from Veneto region in Italy. Many still think that the name of the village comes from the pleasentness of its wine. In fact it is the walled middle age village that gave the name to the wine. "Soave" probably derives from the word "Svevi", the name of a Germanic population that settled here during the barbarian invasions at the end of the Roman Empire.
Soave Wine
Soave is always a white wine, but it comes in many different types.
Young is still and dry. Aged it becomes soft and structured. And it can also be sparkling (spumante) or sweet raisin wine.
It does not have a preponderant aroma. Its character is due to the balance between acidity and minerality. This is the secret of Soave's success. Its delicate bouquet typically includes notes of elderflower, broom flower, citrus, thyme, almond. In the Superiore and Riserva varieties there are mineral notes of flint, hints of tropical fruits. If the wine has spent a period of aging in barrels, you also have notes of vanilla and sweet spices.
Soave is a very versatile wine. It goes perfectly with a wide variety of occasions, dishes, Italian and international cuisines.
The area of Soave is a registered designation of origin. In order to have the Soave name on the label, the wine must be subject to strict production regulations. First of all, it is fundamental where the grapes are grown. The taste and characteristics of the wine vary greatly depending on the soil and altitude. This is why there are sub-denominations. On the label you can therefore find various combinations of terms depending on the area and type.
DOC Soave – Classico – Colli Scaligeri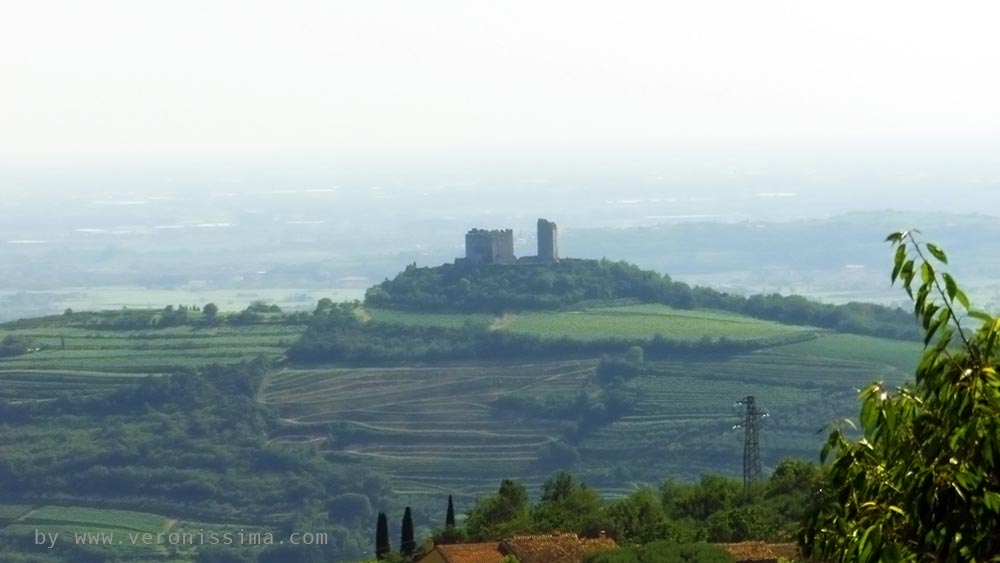 As for many other Italian wines, the word Classico indicates the wine of the area where the appellation was born. In Soave this coincides with Mt. Tenda and the hilly area that divides Tramigna and D'Alpone valleys. The hilly area further east and west of the two valleys is outside the Classico area but is qualitatively similar. It was therefore decided to underline this specificity with the name Colli Scaligeri.
Soave, without further specification, refers instead to the wine produced in the wide flat area. It tends to be simpler and delicate.
DOCG Soave Superiore - Riserva
The elevation of the vineyards is a determining factor for the quality of Soave. The wine classified as Soave Superiore can only be produced with grapes from hillside vineyards: Classica or Colli Scaligeri maximum grape yields per hectare is reduced. This results in more concentrated musts and a higher alcohol content which must be at least 12%. In recent years in reality it rarely stops below 13%. Producers can put it on the market after no less than 6 months of refinement.
The Superiore Riserva appellation is the prerogative of the best Soave, with even more intense taste and aromas. It must have at least 12.5% alcohol content and one year of aging. Some producers use oak barrels for ageing in the cellar, which give the wine spicy and vanilla notes. Nevertheless most Soave wines are only aged in stainless steel or neutral container in order to preserve the natural characteristics of the wine.
Superiore and Riserva are DOCG (Denominazione di Origine Controllata e Garantita), the highest certification of origin in the Italian classification system. They are more structured and full-bodied wines.
Although white wines are usually consumed young, you can keep bottles of Soave Superiore and Riserva for several years in your cellar. Even a dozen for the best vintages. The result of maturation will surprise you.
Soave Spumante (Sparkling)
Many producers use Soave wine as a base for sparkling wine, both in autoclave and bottle methods. The results are generally very pleasing, and for some products very interesting.
Recioto di Soave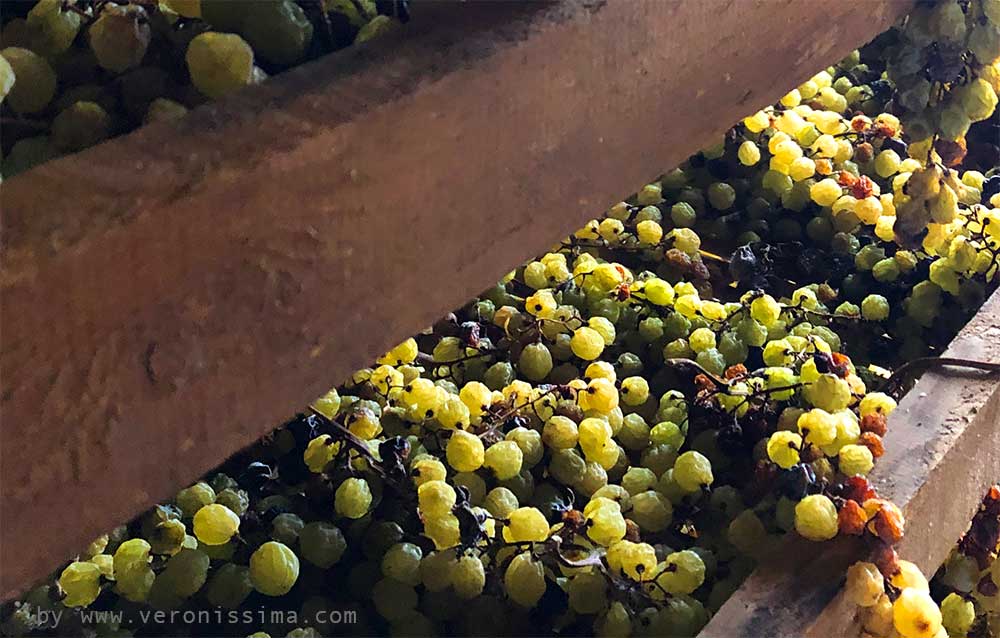 Soave can also be a sweet raisin (passito) wine, to be matched with dessert or aged cheese. At harvest time, the best grapes are delicately selected by hand and left to dry for a period of 3-4 months in boxes or special canned shelves. During this period liquids evaporate in the grapes and sugars and other aromatic substances concentrate and refine. During the vinification phase, fermentation is stopped before all the sugars are transformed into alcohol. The result is an alcoholic but pleasantly sweet wine. Thanks to the high levels of minerals and acids that counterbalance it is not cloying. It often develops an unusual and intense aroma, with notes of chestnut honey, candied citron peel, dried apricots, tropical fruits.
Recioto di Soave is a golden coloured wine, very fine and elegant, perfect for desserts, dried fruit. It can also be combined as a contrast to tasty cheeses such as goat's cheese and blue cheeses such as Gorgonzola.
Pairings of Soave
Soave is a very versatile wine. In its different styles it can be combined with all phases of a meal.
Sparkling is perfect for an aperitif toast.
When young and fresh it is ideal for appetizers, with ham, fatty salami such as local Soppressa Veneta, finger food, light first courses, white meat, delicate fish and shellfish.
More structured ones like Superiore or Riserva go well with tasty first courses, oily fish, white meat roasts, medium mature cheeses.
Recioto is ideal for shortcrust pastry cakes, jam or nut tarts, or cheeses with an intense flavour.
Soave has had an extraordinary success in Japan. Thanks to its discreet and elegant aroma it is a perfect match for Japanese cuisine. Not only for raw fish, but also with dishes where the savoury component (umami) needs a tasty but not intrusive wine.
The Geology of Soave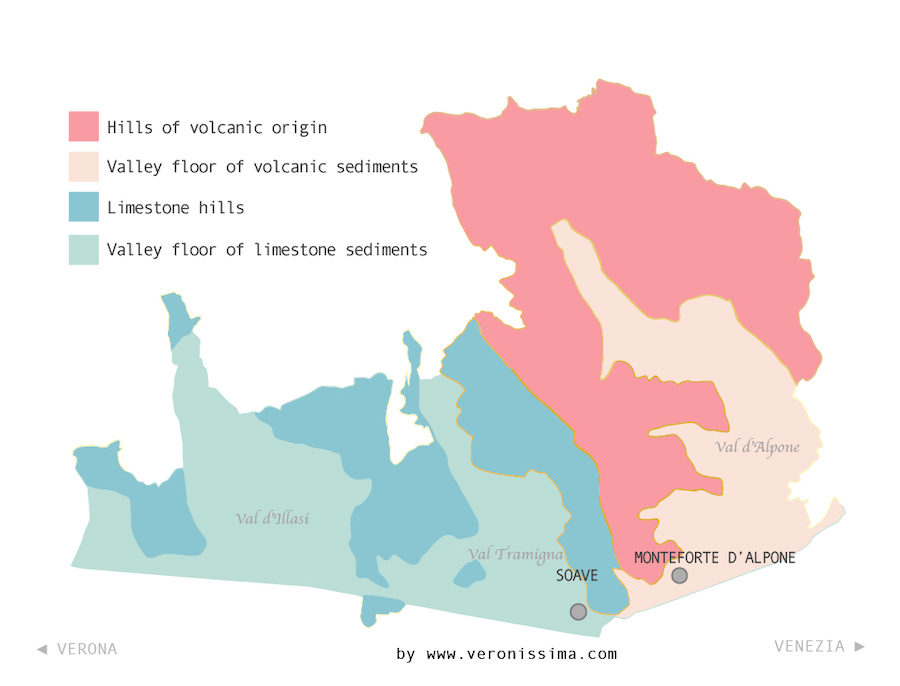 The geology of the Soave production area is very complex. Like the entire subalpine area of Verona, there is a thick layer of limestone accumulated over millions of years when this area was the bottom of a tropical sea. Here, however, to the stratification of limestone added an intense eruptive activity that accumulated large quantities of solidified lava.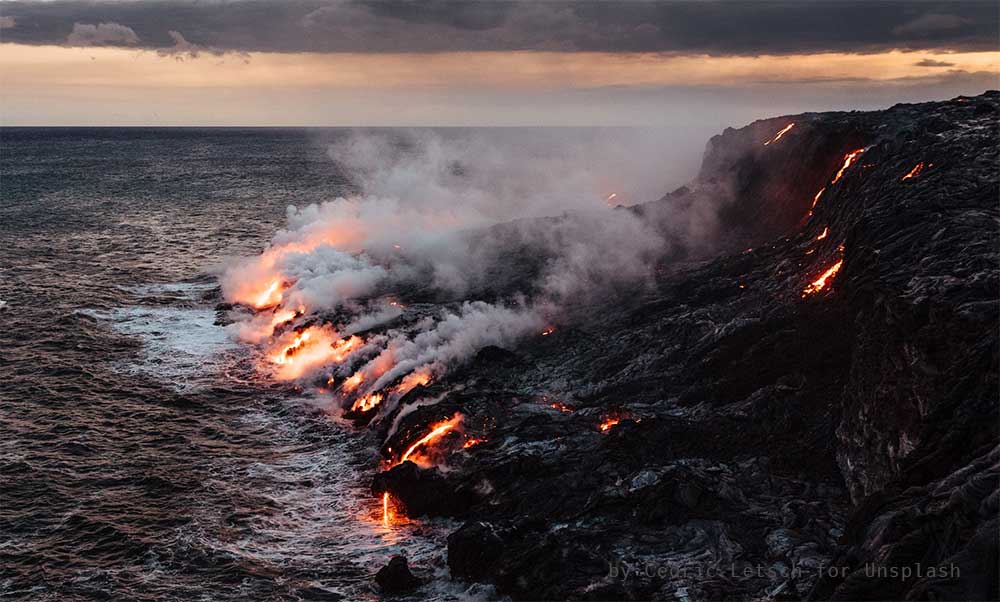 Today volcanoes are long gone. Tectonic movements and erosion have shaped the gentle hills and valleys typical of the Lessini mountains. Where once the landscape was as rough as in Hawaii, with tropical sea and violent eruptive phenomena, today there are the vineyards of Soave. The characteristics of the soil, and so the wine produced here, are very much influenced by that ancient geological activity. The characteristic of many Soave wines is a volcanic minerality, particularly in those produced with grapes grown on Mount Tenda and in the Alpone valley. Here, in fact, the soil is richer in basalt and other effusive and intrusive rocks.
Garganega: Soave Grape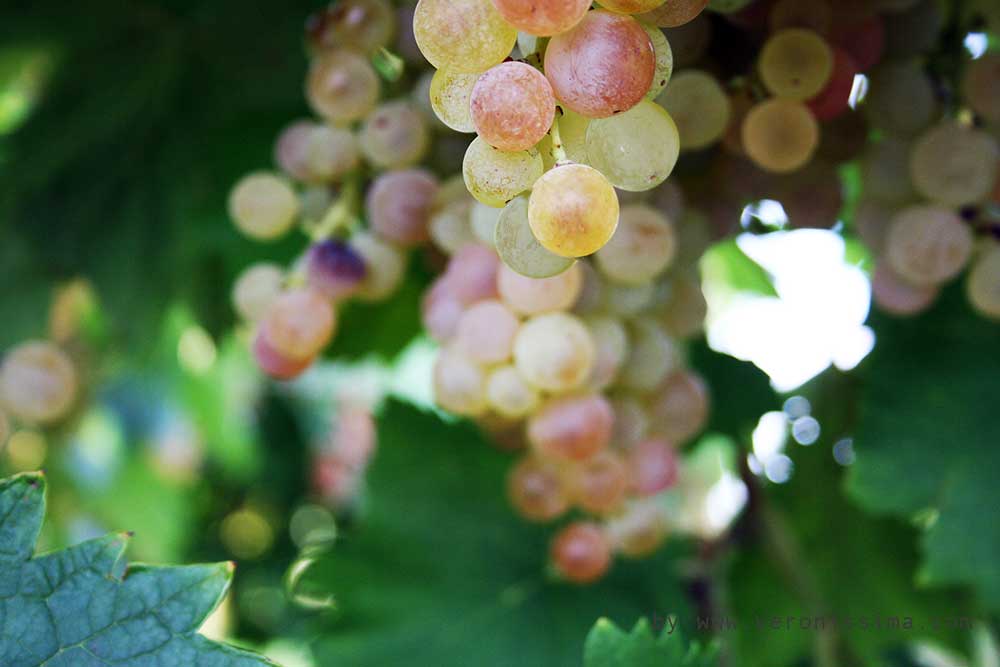 The grape of Soave wine is the Garganega, an autochthonous vine cultivated only in the Verona and Vicenza area. Garganega is a generous grape, which in the rich soil of the hills and valleys of Soave gives abundant but quality production. It is a neutral grape, without preponderant aromas. This allows the soil to express itself at its best, transmitting its mineral imprint to the wine.
In the Soave blend, Trebbiano di Soave and Chardonnay are optional up to a maximum of 30%. Yet in recent years, Soave 100% Garganega has become the norm for wine maker looking for quality deeply rooted in the tradition of the territory. Single vineyard wines are also increasingly frequent. It is surprising how neighbouring parcels can give rise to such different wines.
Soave Wine Tours
On a guided tour of the Soave cellars you can take beautiful walks in the vineyards. In summer you can discover the Garganega with its beautiful golden grapes. The visit continues in the cellar, often dug into the rock, where the reserve wines spend their ageing time. The tour ends with a tasting of the most typical wines. It is possible to combine it with a selection of cheeses and cold cuts.
Some wineries have beautiful outdoor pergolas where you can spend a relaxing moment sipping good wine.
Before or after the winery you can take a guided tour of the castle and the medieval village.
Inside the village and in the immediate vicinity there are many restaurants, wine bars and delicacies shops where you can taste and buy local products.
We only provide private tours.
For shared wine tours of Soave please check: www.bookyourwineguide.com.