Verona Facts
Here you find some general information and facts about the city of Verona.
Population:

257.000 (2021)

Geographic coordinates:

45°26′19″N 10°59′34″E

Altitude:

59m (193FT) M.S.L.

Verona main river:

Adige

Patron saint:

St Zeno (celebration April 12th)

Verona flag:

Yellow cross on blue field

Motorway exits:

VERONA SUD (A4), VERONA EST (A4),
VERONA NORD (A22)

Airport:

Valerio Catullo

Train stations:

Porta Nuova (main one), Porta Vescovo

Soccer teams:

Hellas-Verona. Chievo-Verona

Stadium:

Marcantonio Bentegodi
Useful information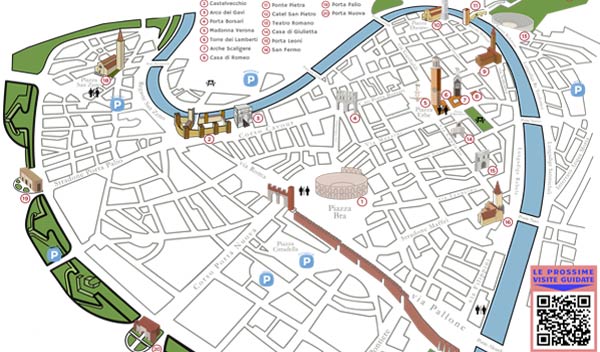 Tourist Map of Verona
A useful map of Verona with the main monuments and sites of interest.
FIND OUT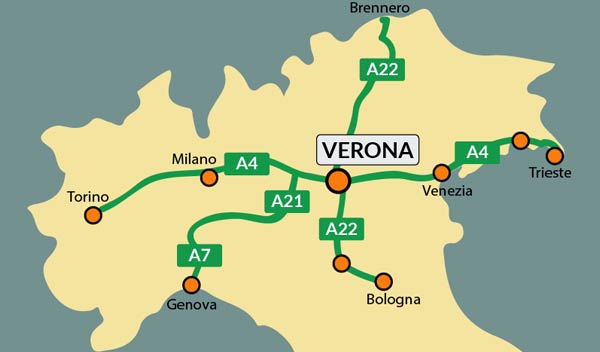 How to Get to Verona
Information and useful tips on how to get to Verona by car, train, plane.
FIND OUT
Further information and bookings:
+39 333 2199 645 info@veronissima.com P.I. 03616420232 C.F. CPPMHL74L13L781C