Valpolicella Wine Tours:
Serego Alighieri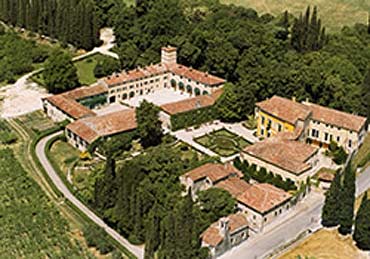 Escaping Florence where he had been sentenced to death for political reasons, Dante Alighieri arrived in Verona in 1312 where he stayed, under the protection of Cangrande of the Scala family, until 1318. In 1353 Pietro Alighieri, first son of the great poet, acquired the property of Casal dei Ronchi in Gargagnago, in the heart of the traditional Valpolicella Classica production area.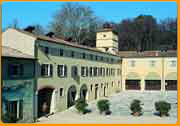 In 1549 Ginevra Alighieri, descendant of Dante's family, married Marcantonio Serego, member of a noble and powerful family of Verona. Through the centuries the family enlarged the property of Casal dei Ronchi with new acquisitions. Agriculture and viticulture continued to be the most important family business.
Count Pieralvise, last descendent of the family, in the 70s established a collaboration between "Possessioni di Serego Alighieri", the original label of the estate, and "Masi Agricola", one of the biggest wine producers in Verona, and promoted the revival of local wines and cultural traditions.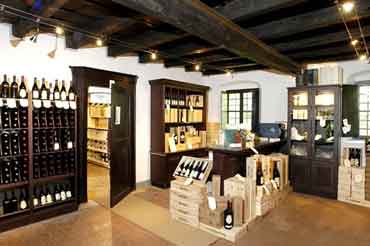 Serego Alighieri produces all main Valpolicella wines, especially an excellent Amarone that, after a two years aging in oak barrels, spends other four month in cherry wood barrels. Serego Alighieri winery can be visited in the historical Casal dei Ronchi complex. In the wine shop full of atmosphere can be tasted all the Serego-Alighieri and Masi products, not only the famous Valpolicella wines, also extra virgin olive oil, rice and jams.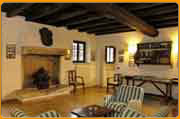 Part of the old villa has now been converted into an elegant country inn with meeting rooms, cooking courses and wine tasting facilities for a relaxing holidays in the quiet countryside.
For information about guided wine tours at Serego Alighieri and other Valpolicella wineries, please write at: