Palladian Itineraries in Verona
Villa Santa Sofia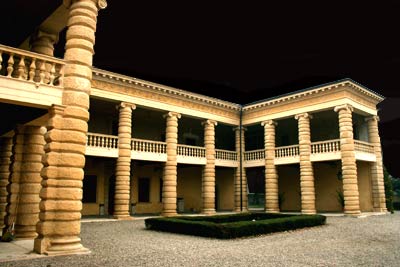 In spite of being very close to Vicenza, the capital of Palladian works, Verona doesn't host many works by the great Renaissance master. The architectural genius of Verona was in fact Michele Sanmicheli, whose works are still an unmistakable landmark of Verona.
Nevertheless, few minutes outside of Verona, in Valpolicella, there's one of the most unique villas by Andrea Palladio.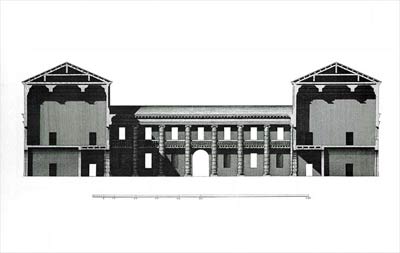 Villa Santa Sofia was designed by Palladio around 1565 for the nobleman Marcantonio Serego. For Santa Sofia, Palladio abandoned his usual villa type, generally built around the manorial house. Here the building is articulated around the big empty space represented by the central courtyard, taking inspirations by old roman villas. For villa Santa Sofia, Palladio decided to use big ionic columns, made of coarse blocks of local sandstone, assembled one on top of the other to create irregular pillars, generating an effect of rough power rarely attained in other Palladian works.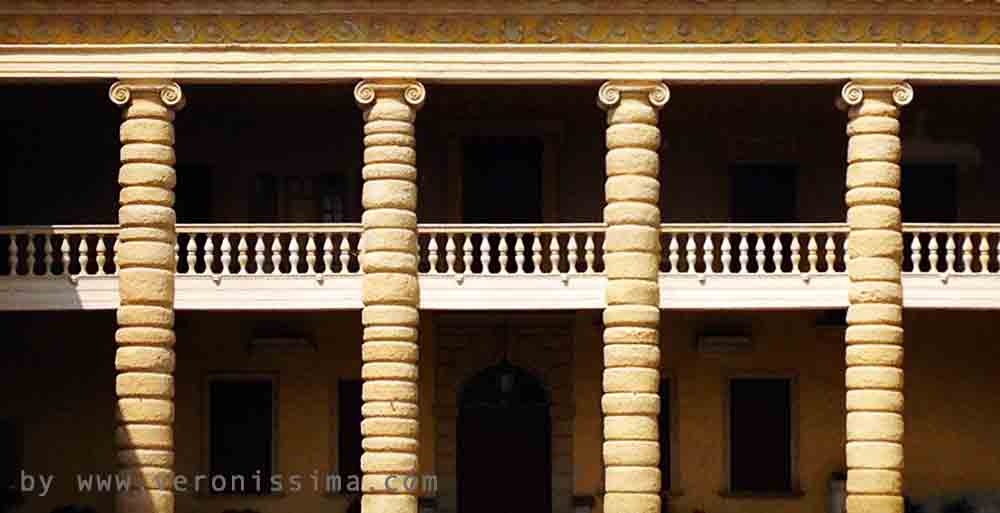 Villa Santa Sofia is unfinished, only half of the rectangular courtyards was completed. In following years, the western side building was also added. Today it hosts a winery producing the famous Valpolicella. For wine lovers, wine tours are also possible.
Around the villa there's also a stunning park, with trees as old as the villa.
By booking with some advance it might be possible to visit the Villa which is privately owned. It can become a guided itinerary in itself, or be part of a wider sightseeing tour including other villas around Verona.
Palazzo della Torre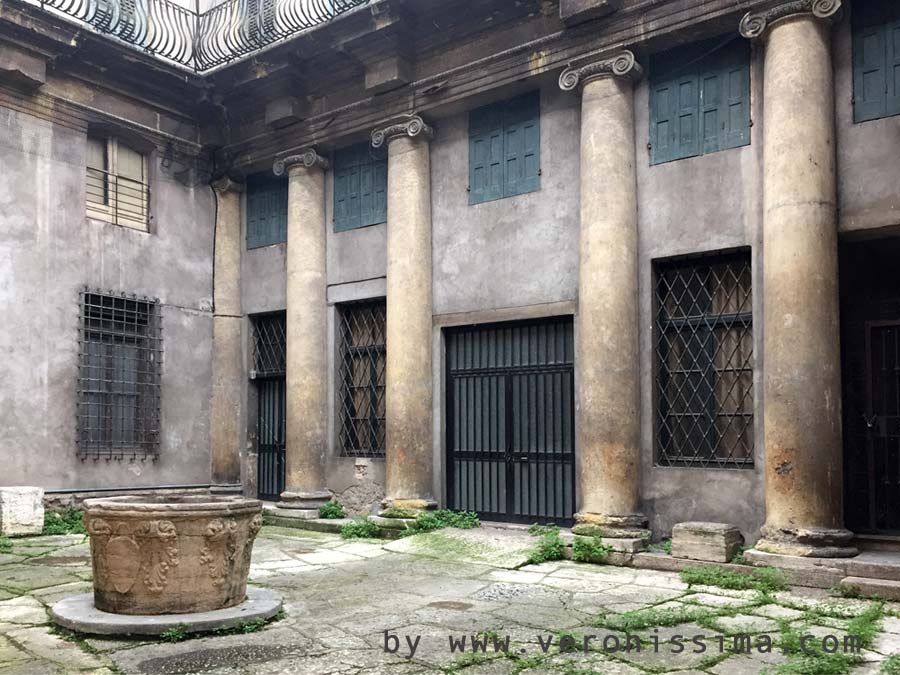 Palazzo della Torre is the only work by Andrea Palladio in the city of Verona. It was probably designed around 1555 for Gianbattista della Torre, a friend of sixteenth century intellectual and artists.
The building was only partially executed and during second world war it also suffered bombing so it can now only be reconstructed from drawings in the Quattro libri dell'architettura.
Nevertheless, remains of the building survive: its impressive portal and the beautiful courtyard with columns and trabeation.

For details and further information on guided sightseeing itineraries in Verona and to Palladio villas and palaces: