Bardolino: Wine and Winery Tours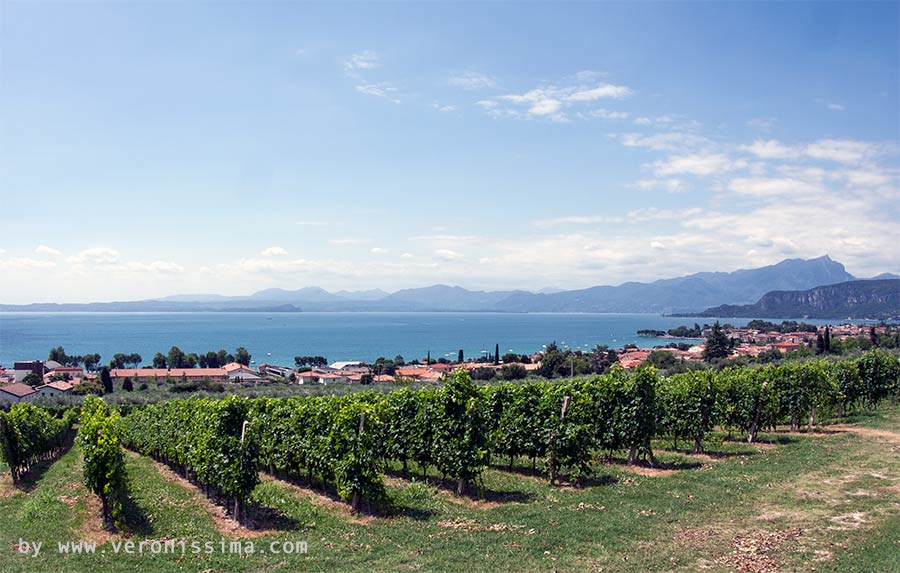 Bardolino is a small village on the East coast of Lake Garda. Goethe, the German poet, visited the area and remained enchanted by its atmosphere. The wine produced on the hills overlooking the lake, takes the name from this village. The producing area of Bardolino is close to Valpolicella and grows the same grape variety: the fragrant Molinara, the full-bodied and dark Corvina, and the flavorful Rondinella but, in spite of the short distance between Valpolicella and Bardolino producing area, the result is quite different. While Valpolicella is a full bodied, well structured wine, Bardolino is a light, highly enjoyable and easy to drink wine of Verona. It can be served slightly chilled and is perfect with light Italian food like risotto, pasta, white meats, or even some tasty fish dish. Bardolino wine has a bright, strawberry red color, with a light, fruity nose full of fresh red fruit flavors.
Bardolino is also produced in a rosé variety called Chiareto which is gaining more and more popularity both in Italy and abroad. In November you will also find a very enjoyable Bardolino Novello.
A wine tour in one of the many wineries in Bardolino area is perfect if combined with a guided sightseeing tour on Lake Garda. Many wineries offer a stunning view over the blue Lake Garda from the vine-covered hills. For details or further information or to book a wine tour in Bardolino: