Verona Guided Itinerary


Itineraries for Students


Verona by Night


Shakespeare's Verona


Verona by Bycicle


Undergroung Verona Tour


Verona by Plane


Roman Verona Itinerary


Middle Age Verona


Dante's Verona


Venetian Verona


Austrian Verona


Verona Churches


Sanmicheli's Verona


Verona Hidden Treasures


Museums of Verona


Itineraries in Valpolicella


Itineraries in Soave


Custoza


Lake Garda


Palladian Tours
Guided Tours: Valpolicella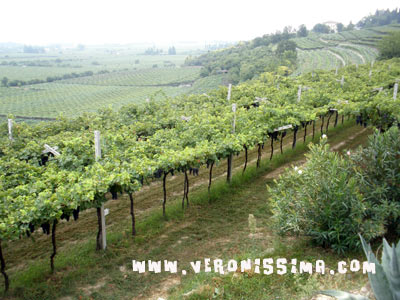 Valpolicella is the hilly region north-west of Verona between the town and Lake Garda. During your stay in Verona it can become a destination for a day trip or, with its agriturismo, the typical hotels and cozy relais, it can become a quite place from where you can easily reach Verona, Lake Garda and the Lessini mountains.
The name Valpolicella has probably Roman origins in the words Valle poli cellae, in latin "valley of the many cellars", proving the ancient wine making tradition of this area. Here it was produced a red wine, sweet and very concentrated, probably close to the Recioto that is still produced nowadays, called Acinatico or Retico, that the Romans drunk adding water and spices.
Even if Valpolicella is known all over the world for its famous wines, especially the Amarone, its territory is made of beautiful landscapes, sweet hills that become mountains as you move north, valleys with old villages, gorgeous villas, medieval churches, making it a tourist destination in its own.
The church of St. Floriano, Romanesque architecture masterpiece, almost a copy of the famous St. Zeno in Verona.
St. Floriano is one of the numerous stops of a guided itinerary in Valpolicella, a land not only famous for its great wines like the Amarone, but also for its ancient history going back to Roman Age and for its gorgeous villas, many of which nowadays host famous wineries.
Many Valpolicella wineries are open to visitors and offer guided winery tours to the vineyards and cellars followed by a tasting of their products: Valpolicella Classico, Valpolicella Superiore, Recioto, the sweet desert wine, and of course the Amarone, the "king of Valpolicella", one of the most appreciated wines in Italy.
You can pair a wine tasting tour with a visit to one of the beautiful churches of the Valpolicella, such as St Floriano or St. Giorgio.
In Valpolicella you'll also find stunning villas like Santa Sofia, the only work by Palladio in the Veronese territory or Villa Giona (XV century), Villa Serego (XIV century), or Villa Novare (XVII century), hosting nowadays important wineries.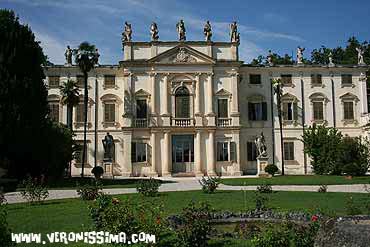 In the many restaurants and agriturismo in the area it is also possible to taste local products and the typical Veronese cuisine together with a good glass of wine.
For further information on guided tours, cellar tours and tourist itineraries in Valpolicella: