Verona Guided Itinerary


Itineraries for Students


Verona by Night


Shakespeare's Verona


Verona by Bycicle


Undergroung Verona Tour


Verona by Plane


Roman Verona Itinerary


Middle Age Verona


Dante's Verona


Venetian Verona


Austrian Verona


Verona Churches


Sanmicheli's Verona


Verona Hidden Treasures


Museums of Verona


Itineraries in Valpolicella


Itineraries in Soave


Custoza


Lake Garda


Palladian Tours
Scavi Scaligeri Museum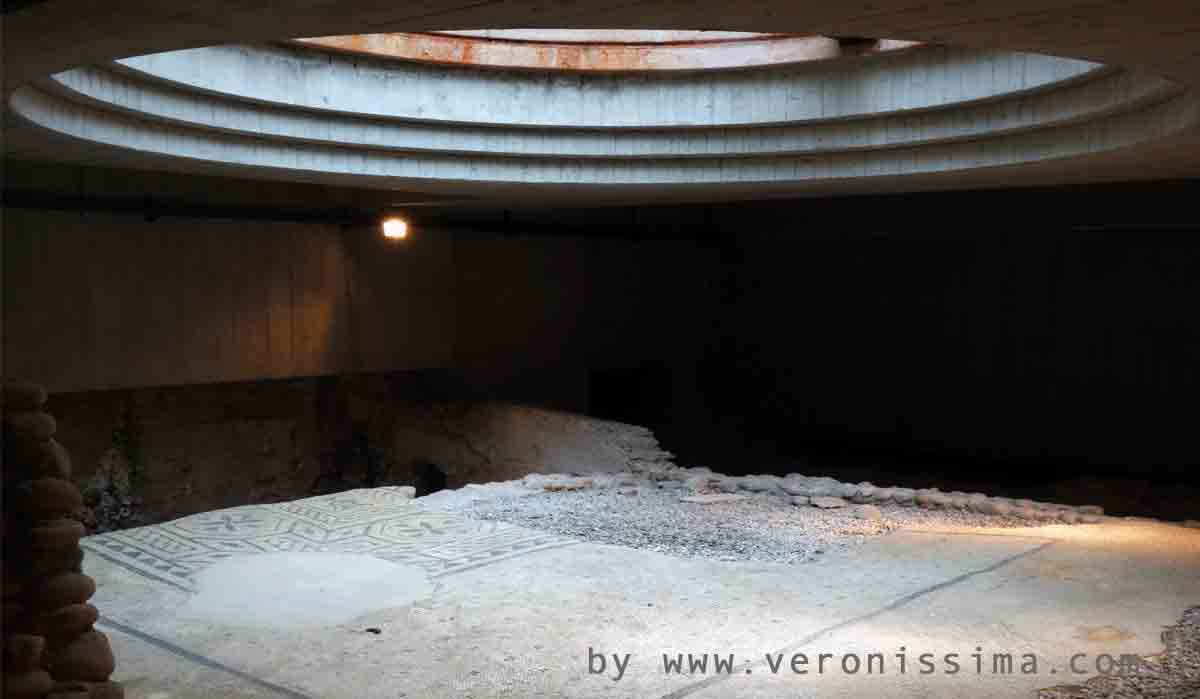 Twenty years ago, during some pipe work excavations in one of Verona city center squares surrounded by the old Scala Family buildings, were found so many Roman and early medieval remains that it was decided to create and underground museum to show them in their original context. Two meters under the nowadays ground level you will find the Roman stone roads with sewers and the mosaics floors from the first century A.D., a Lombard tomb and the foundation work of medieval towers.
The Scavi Scaligeri museum hosts also regular exhibition of the International Photography Center.

Ask a tourist guide to bring you in this wonderful journey in Verona underground.