Punta San Vigilio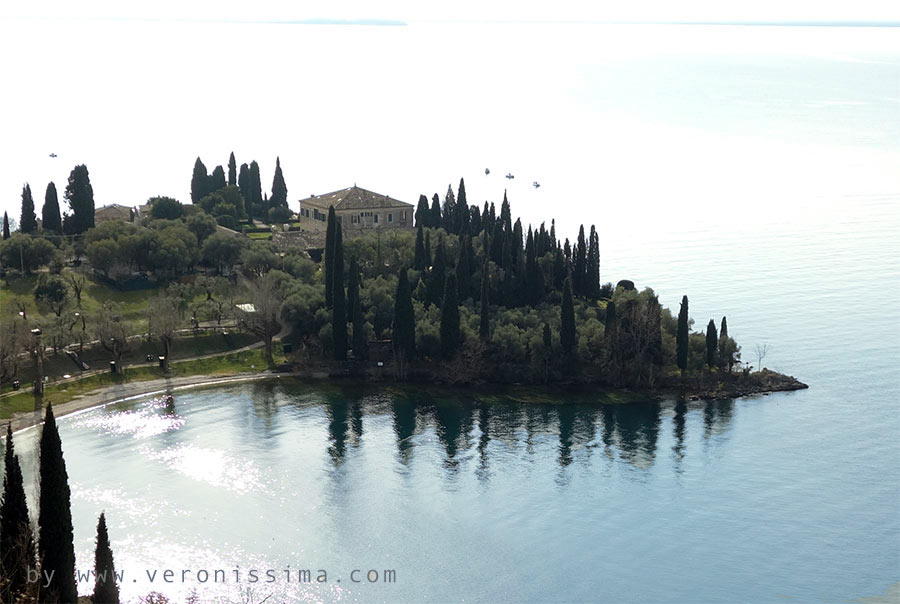 Punta San Vigilio is a tiny village, with Renaissance villa and a small private harbor, located on the tip of a small promontory on the eastern shore of Lake Garda. It is one of the most fascinating places on the entire coast.
Not far from Bardolino, just after Garda, there is Punta San Vigilio, a small promontory and peninsula jutting into the water, one of the most beautiful and romantic places of Lake Garda. Punta San Vigilio is a promontory, surrounded by cypress trees and dominated by the splendid Renaissance villa, perhaps the work of Michele Sanmicheli. Winston Churchill, after the war, retired to private life and spent long periods of rest here, painting on the lake shore.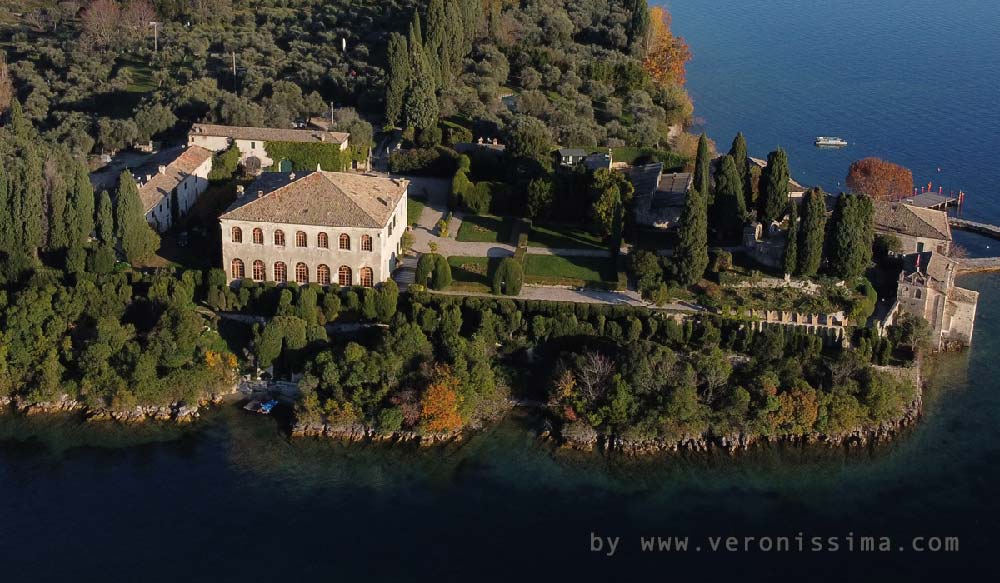 Still visible the ancient church of San Vigilio, of more ancient origins than the villa itself. Many famous people have stayed here, from Alexander Fleming to Vivien Leigh, not to mention the constant presence of the English royal family. Behind this cliff which juts out into the lake, there is Mount Luppia, famous for its prehistoric "rock engravings". An open-air museum with more than 3000 catalogued images representing men, weapons, animals and various symbols.
The Village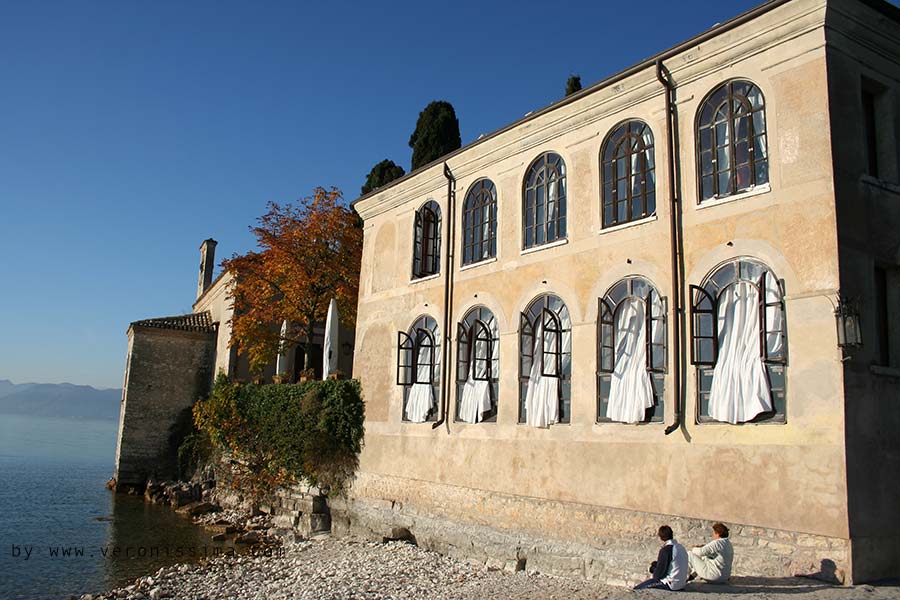 Punta San Vigilio is piece of paradise that is offered both to lovers of swimming and sunbathing with the Bay of the Sirens, both to the most demanding travelers thanks to a quiet and friendly site with the presence of a luxury hotel-restaurant and a small marina.
The Villa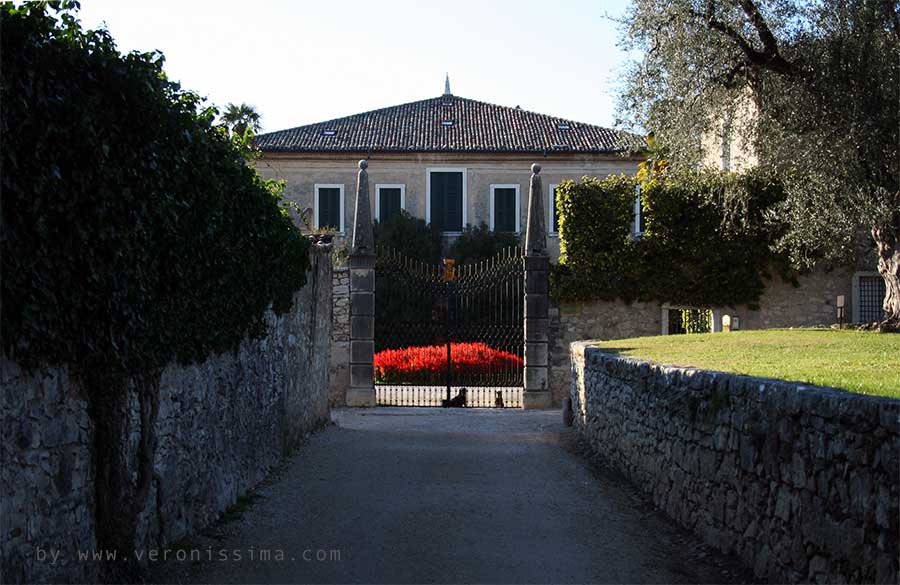 The complex of Villa Guarienti, which has made Punta San Vigilio famous, is due to the Venetian lawyer Agostino Brenzoni, who in the sixteenth century built a beautiful but sober residence to rest from the hardships of city life. It was probably designed by the Veronese architect Michele Sanmicheli who, in the same years, created the fortifications for the Venetian Republic possessions. The villa is immersed in the vegetation of the place: cypresses, olive and lemon trees that enrich the Italian garden that surrounds it.
The Lemon Garden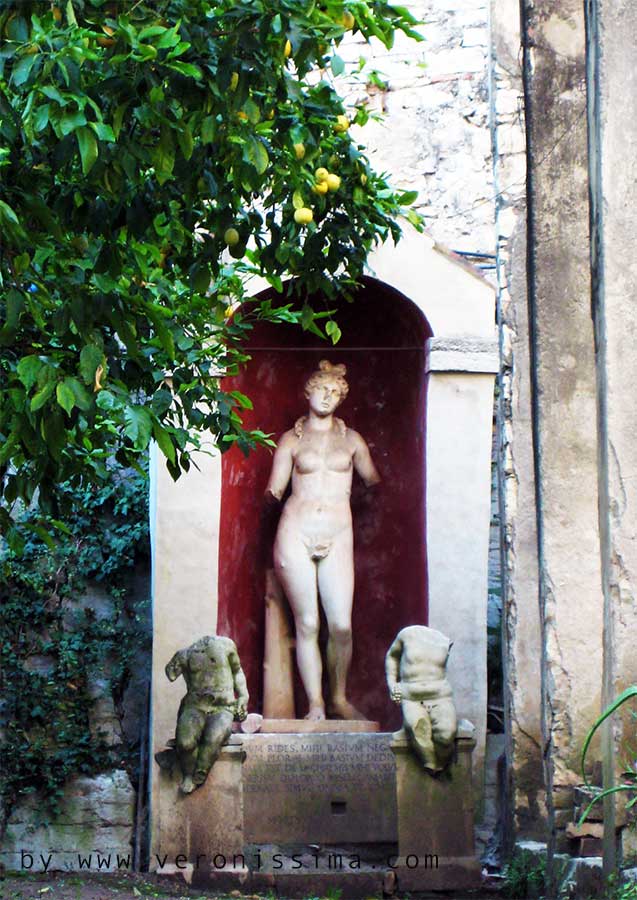 In the village built on the tip of the promontory, you will find a small harbor protected by walls and houses and an ancient lemon house as there were once many on the lake. The lemon house is decorated with windows in Venetian Gothic style and classical statues.
The Small Harbor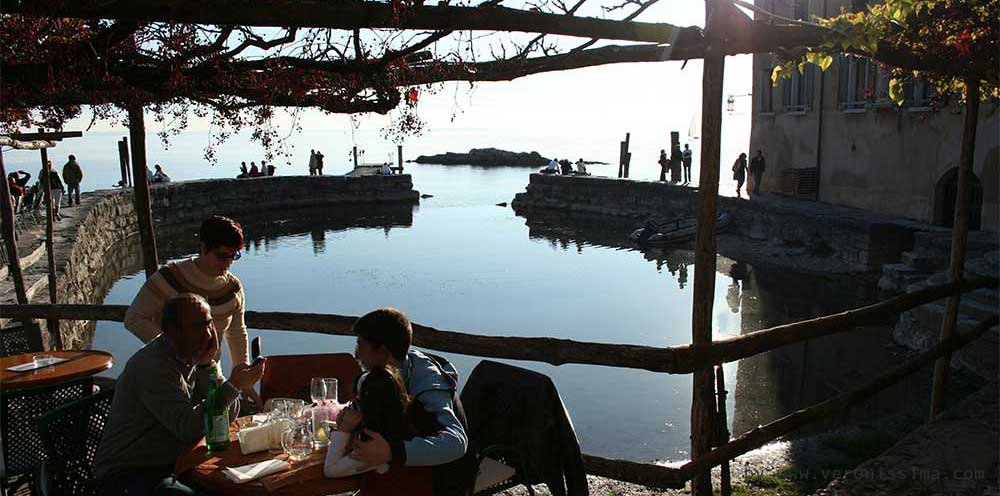 On the tables of the bar of Punta San Vigilio, you can sip your drink while enjoying the view of the lake. In the small, enchanting village, there is also an elegant hotel surrounded by the cosy atmosphere of Lake Garda.
Punta San Viglio is easy to reach from the eastern Gardesana road. It is an ideal stop on a tour of Lake Garda even if only to sit down and refresh yourself with a drink.