Verona: Extra Virgin Olive Oil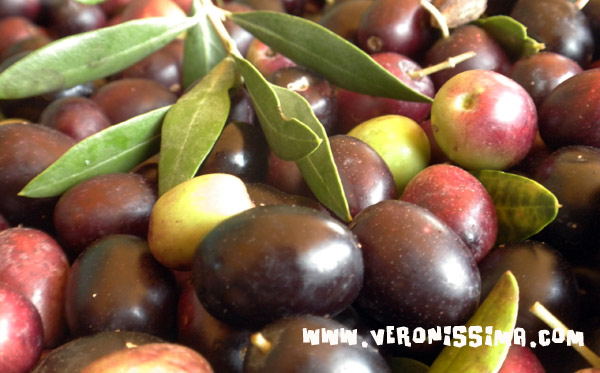 Thanks to the great popularity that Italian cuisine gained internationally in the past few years and to the increasing consciousness of how food is important in order to have an healthy life style, olive oil is becoming widely used all over the world. Nevertheless, in spite of the increasing interest of international consumers, there is still little knowledge of how the quality of olive oil is affected by a wide variety of factors including olives varietal and production area, olive trees growing conditions, production methods, etc. The typical wine consumer with an average knowledge about wine usually chooses wine depending on the grape varietal, Merlot, Cabernet, Sangiovese, etc., on the wine producing region, Bordeaux, Champagne, Chianti, Valpolicella, on the quality label, DOC, DOCG, AOC, etc. The same, even if very often is not well known by the consumer, happens for olive oil too. There are many different olive varietals, different production areas and few quality certifications that is useful to know when reading the label of an olive oil bottle.
Like for Italian wines, the regulation concerning olive oil labelling is very strict and detailed. Nowadays even in normal supermarkets there is often a wide selection of different olive oils on the shelf. You can have written on the label "extra virgin olive oil" (olio extra vergine d'oliva), "virgin olive oil" (olio vergine d'oliva), "olive oil" (olio d'oliva), etc. And even if they are all made with the same fruit, these oils are very different in quality, acidity, taste and of course price. Having a general knowledge of olive oil production methods and labels will be a great help in choosing the right product with the right price.
In this section of www.veronissima.com you will find some information concerning olive oil in general and Verona olive oil in particular that might help you in choosing the right bottle of olive oil next time you shop at your favourite food store.
Verona tourist guides organize olive oil educational tour in Verona olive oil production regions. For further information: