Verona Wine Tours - Wine Shipping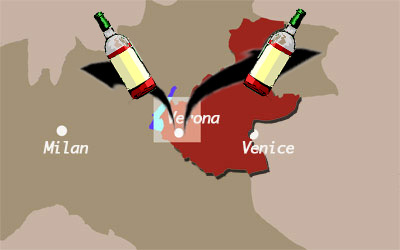 Are you planning a wine tour in Verona: Valpolicella, Soave or any other wine producing region and you might want to bring home few bottles, not just those you can put in your suit case?
Do you want to enjoy back home with your friends and family some of the wines you discovered during your wine tour in Italy but you cannot find them in your local wine shop?
Although most wineries included in our wine tours are exporting outside Italy, the labels of smaller, family run cellars, with great and unique wines, because of small production, are quite hard to find, and mainly in specific restaurants or selected wine shops that might be far from where you live.
Thank to a collaboration with some of Italian and international most reliable and efficient freight company Veronissima can provide world wide, affordable and reliable door to door wine shipping service.
Bottles of Amarone, Valpolicella, Soave are picked-up directly at the winery and delivered to your home address. We take care about custom duties and all other import procedures. Each shipment is fully trackable, insured and replacement guaranteed. Wine is shipped by airfright in refrigerated and controlled environmentand and delivered within 5-10 days.
Shipping service is available to the US, Australia, Canada, Japan and more than 30 countries.
Door to door service.
Refrigerated shipment.
Fully tracked.
100% insured for wine value (wine replaced or money back).
For more specific details and information on wine shipment and wine tours in Verona wine producing areas do not hesitate to contact: