Verona Gastronomy
Polenta, risotto, gnocchi and the famous tortellini from Valeggio. Horse and donkey meat with recipes handed down for over a thousand years. Lake Garda fish such as lavaret and pike. Leaving aside wines, which deserve a separate section, the Verona area is rich in typical products such as Vialone Nano rice, extra virgin olive oil from Lake Garda and the Valpantena, and Monte Veronese cheese.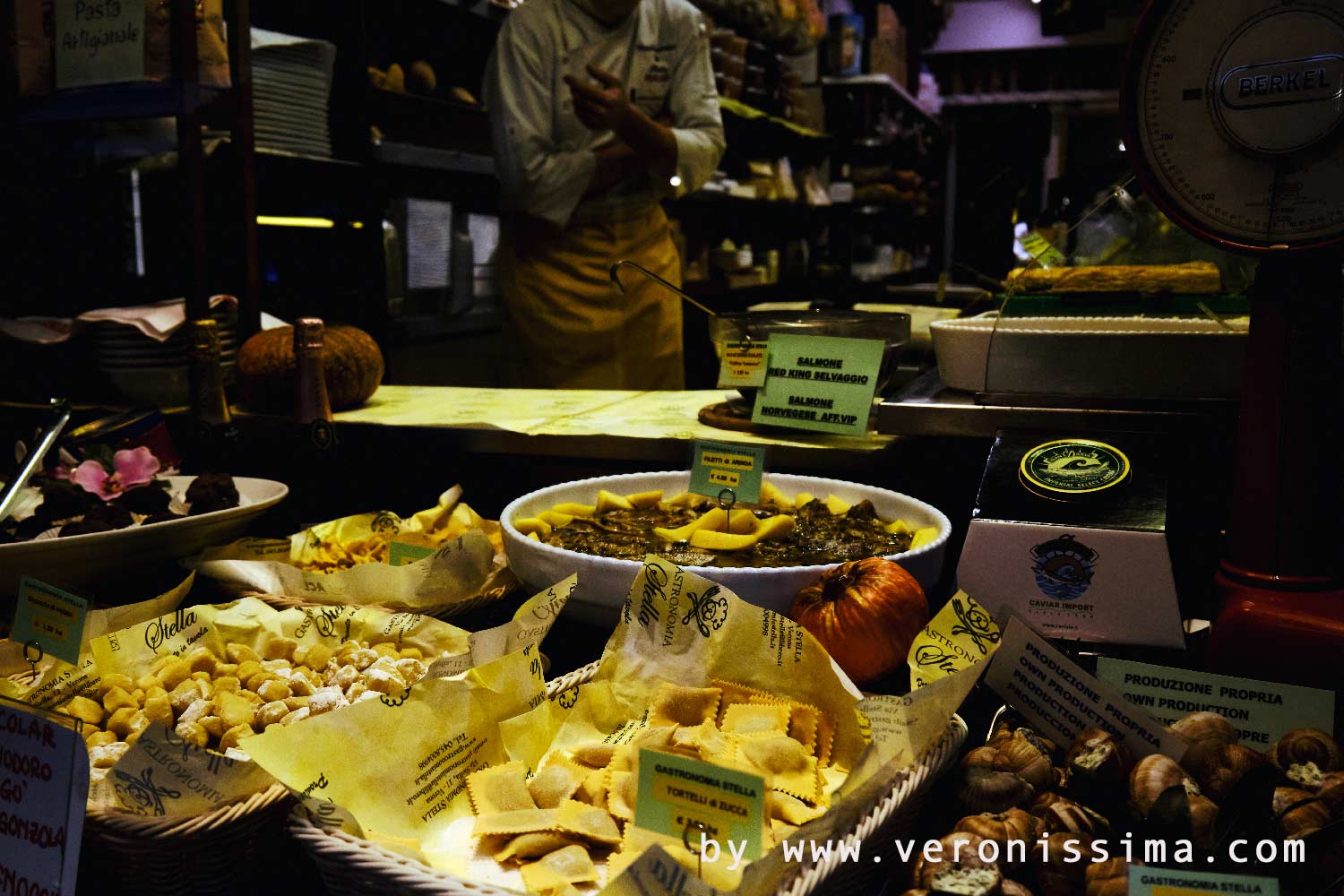 In this guide to the gastronomy of Verona you will find local products, recipes and advice for an itinerary to discover the flavours of the Verona area. Information and eno-gastronomic itineraries, food tours in Verona and into the production areas of Verona:
A thick cream made with corn flour, one of the most representative dishes of northern Italy; eaten very hot, with salami, cured meat and cheese.
Another quite unusual dish of Verona is horse and donkey meat. It's an habit which dates back to barbaric invasions, at the end of Roman Empire, when northern Europe tribes, which used to eat horse, settled in Verona area. It might sound "barbaric" but horse meat is indeed incredibly tasty!
The Christmas cake that you will find on every Italian table is actually a traditional Veronese dessert.
Traditional Veronese restaurant is called OSTERIA. It was a poor, popular restaurant in the past, but now they are often very fancy places where you can try traditional menus and drink local wines.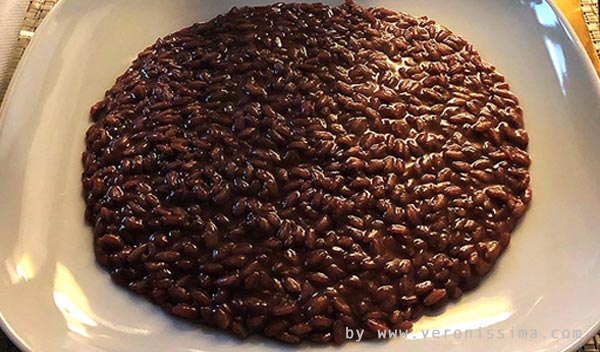 Amarone Risotto
A recipe that combines two excellences of Veronese gastronomy: Amarone wine and Vialone Nano.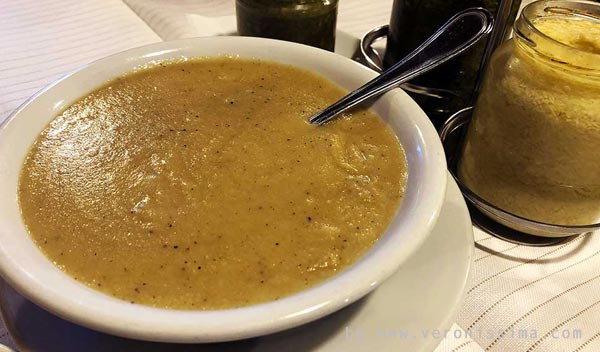 Pearà
A sauce for boiled meats with lots of pepper that represents the very essence of Veronese tradition.
For further information on our food tours:
+39 333 2199 645 info@veronissima.com P.I. 03616420232 C.F. CPPMHL74L13L781C