Verona Winery and Wine Tasting Tours
All Verona wine producing areas: Valpolicella, Soave, Bardolino, Custoza, Lugana, can be reached in no more than twenty minutes by car. There, among the beautiful vineyards, you will find the cantina: the wineries.
There are many different winery styles: big, modern plants using cutting edge wine making technologies, small family run wineries still following the old tradition with cellars literarily built around huge oak barrels full of aging wine, beautiful Renaissance villas with centuries old experience in wine making.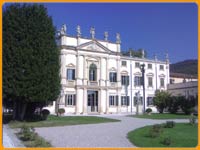 Many of these wineries are opened to guests, and can be visited with advance booking. There you can stroll along their vineyards, enter the humid and cool cellars full of the perfumes of oak, and of course taste their wines. Other wineries are more jealous and do not like to have people around unless they are wine connoisseurs and really want to see where their favorite wine is produced.
A winery tour is a unique experience that can be done in order to discover new wines and labels or for a special occasion. The villas in which some wineries are housed can be rented for special events, ceremonies, business or incentive tours.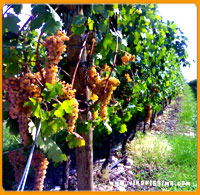 In a half day wine tour, together with an experienced wine guide, two or three wineries can be visited. Unless there are specific requests, wineries are usually chosen among the most characteristic and renowned.
A wine tour can be just a winery tour with tasting sessions or it can include a visit to historical sites such as castles, churches, stunning landscapes, charming and tasty local restaurants in the area. More specific tours can also be tailored on customers' specific needs.
Major wineries have English speaking staff, otherwise translation service is included in the tour. You might have the chance to talk about wine and wine stories with old wine makers or passionate new generarions involved in wine business while sipping incredible wines.
Here are some of the wineries which can be visited. If the winery you would like to visit and that is not listed below, please let us know and we will try to arrange a visit there.
Valpolicella Wine Tours
Soave Wine Tours
Bardolino Wine Tours
Lugana Wine Tours
Custoza Wine Tours
Our wine guides are all fully licensed tourist guides with a special passion for Verona territory and its wines. Many of them are official sommeliers and they will be able to show you and explain all you need to know to appreciate the wines of Verona.
In the organization of your wine tour in Verona, we take care of everything: transport, English speaking guide, booking at wineries and even wine shipment if you want to bring few bottles back home.
It will be interesting, informative and fun.
We are happy if you use the information provided on www.veronissima.com to organize a self driven wine tour. Send us a feed back if you find them useful and share your pictures and impresson on our facebook page . Many wineries have English speaking staff but please keep in mind that in Italy alcohol limit in the blood for driving is 0.5 and controls are becoming stricter and stricter.

For more specific details and information on wine tours do not hesitate to contact: