Valentine Day in Verona
If you love somebody bring him to Verona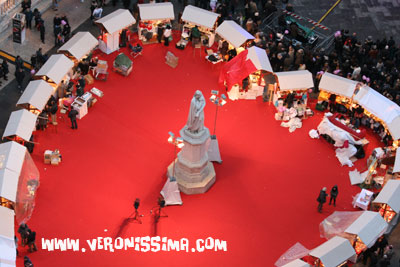 If you love somebody bring him to Verona. This is the slogan of Valentine day in the town of Romeo and Juliet, the most romantic in the world.
In the whole week before 14th February, streets in city center are decorated with red hearts covering street lamps, creating a fascinating warm atmosphere. Red heart shaped balloons are handed to people walking in town.
Streets, city squares and of course all the Shakespearean places of Verona hosts performances, concerts, events. On 14th February, at Juliet's house, the ceremony which give the prize to the best love letter selected among the thousands sent each year to Juliet. The prize is organized by Juliet's Club.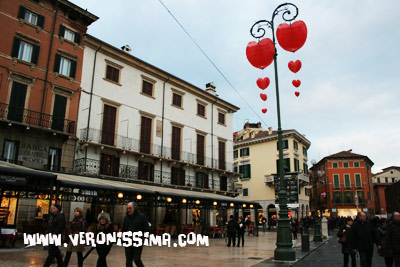 In piazza dei Signori, one of the most romantic squares of Verona city center, a huge red heart is designed with a red carpet.
Concerts and music events are organized in city squares and theaters. Couples can enter some museums and attractions with discounted rates.
During Valentine day week, special rates for all the couples who will book a guided tour of Verona. Special guided tours to Shakespeare Verona are also available. There's always a good reason to come to Verona...