Valpolicella Wine Tours: Bertani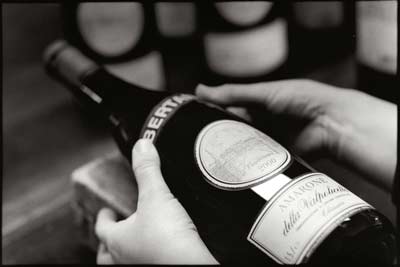 Bertani is one of Valpolicella most renowned and prestigious winery. Its products are exported and appreciated all over the world. Is one of the first wineries which, in the 1950s, started producing the modern Amarone as a wine to be released on the market. Amarone in fact for centuries remained a product made mainly for local consumption.
A Bertani winery tour is a journey in the history of Amarone and Verona wine making. For further information or to book a wine tour at Bertani: info@veronissima.com
The History of Bertani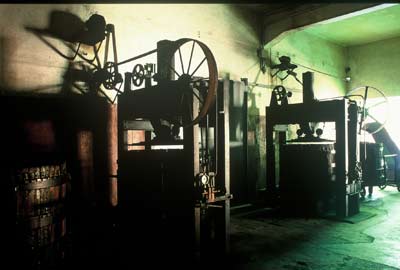 Bertani wine making museum a fascinatig display of old barrels, instruments and machines from the '800 and '900.
Bertani winery headquarter is located in Grezzana, a beautiful village in the green Valpantena valley, in the eastern side of Verona.
The winery was founded by the two Bertani brothers, Giovan Battista and Gaetano, in 1857. At that time Veneto region and most part of the north east of Italy was under the domination of the Austro-Hungarian Empire.
Giovan Battista and Gaetano, joined the Italian unification movement and therefore had to escape the country. Gaetano went into exile in France at that time the most advanced country in oenology techinques. There he met Jules Guyot, one of the fathers of modern wine making, and became his disciple.
In 1861 Italy was unified and in 1866 Austrian troops left Veneto and Verona.
Gaetano Bertani returned in Verona and started to apply in vineyards and cellar what he had learned in France: vine growing methods more focused on the quality of the grapes rather than on their quantity, careful selection of varietals, modern wine making tachniques.
The results were extraordinary, and Bertani wines soon started to obtain awards and prizes in Italian and international wine exhibitions.
For the quality of its wines, in 1928 Bertani was awarded with the Royal Warrant of the Savoia, at that time Italian royal family.
Soave white wine by Bertani was served at the party for King George VI of England enthronement in 1936.
In 1950s Bertani purchased Villa Novare, a magnificent XVIII century Neoclassic building surrounded by vineyards in the middle of Valpolicella Classica wine producing area, and started to produce Amarone.
At that time Amarone didn't have its own identity yet. It was still considered the small dry brother of the sweet Recioto that was the top wine of Valpolicella.
Bertani was one of the first wineries to understand the potentiality of Amarone and soon devoloped its project of excellence. A careful growing and selection of the grapes, long drying of the grapes on racks and even 10 years of ageing in enormous oak barrels that granted Bertani's wine an incredible longevity, still one Bertani's wines distinctiveness.
The results contributed in creating Amarone popularity and Bertani myth all over the world.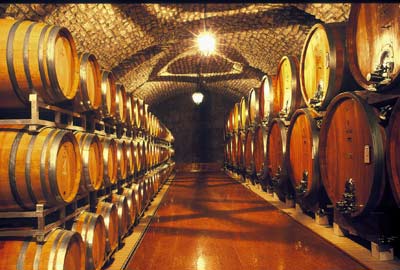 One of Bertani ageing cellar with barrels and casks of different capacity and different wood varietals.
Today Bertani is still following the traditional Amarone producing method: natural reeds racks for the four months grapes drying process and at least six years aging in big Slavonia oak barrels (the DOC rules allow the Amarone to be released on the market after just 2 years of oak aging!). The result is a timeless Amarone wine. A full bodied wine yet mellow, well balanced and full of harmony. A real "meditation wine".
Beside Amarone, Bertani is producing a full range of traditional and innovative wines from all Verona wine producing areas.
Amarone Old Vintages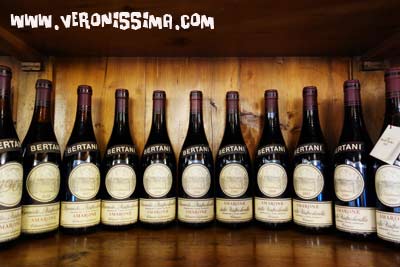 Full range of Bertani Amarone old vintages.
Thanks to the high quality and to the long aging in big barrels, Bertani's Amarones can age for decades in bottle. It is the only winery in Valpolicella that stil sells bottles of vintages from the 60's and 70's which, according to experts, could even improve, if someone could wait any longer before drinking it once they buy it...
At the moment, available vintages are: 1964, 1967, 1973, 1975, 1980, 1981, 2001, 2003.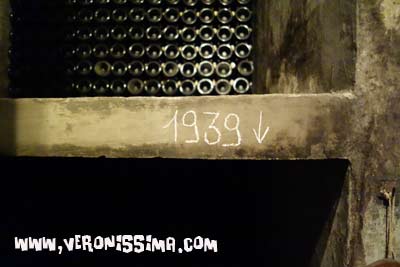 In Bertani old vintages cellar can be found bottles of Amarone from 1930s. Although they are not on sale any longer, they are not just on display but are opened and tasted in special events and tasting sessions, once again proving Bertani wines longevity.
Although Bertani is not selling it any longer, on the wine market and in a few wine shop in Verona can be still found bottles of many other vintages.
Bertani Winery Tour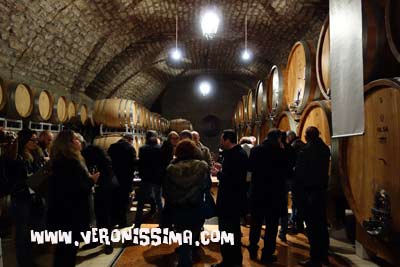 A tasting event in Bertani cellar.
After many years in which Bertani headquarter remained closed to the public, it is now possible to have full tours of the winery in Grezzana. A unique chance for all Amarone lovers, especially for those looking for rare and old vintages.
The tour starts with Bertani museum, not a real museum but a collection of old cement and oak vats, wine making instruments from the late 1800s and early 1900s displayed in the beautiful halls full of atmosphere.
The tour continues down in the undergroung cellar, with barrels and casks of every possible size and material neatly neatly lined up in galleries and vaulted rooms. In recent years Bertani has introduced ageing barrels of different wood varietals: cherry, acacia, chestnut, in the pursue of continuous innovation through tradition.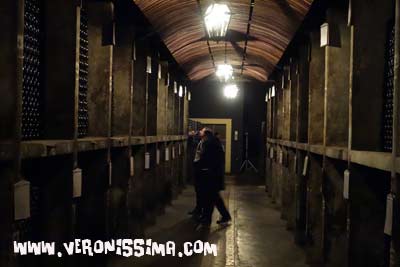 The tour also includes the old vintages cellar where Amarones and Secco Bertani from the 1930s until today are stocked.
The visit is followed by a tasting of wines chosen from Bertani's portfolio including white and red, traditional and innovative wines.
Here are a few examples of possible tastings:
Villa Novare Valpolicella Classico, Villa Novare Valpolicella Ripasso, , Amarone Villa Arvedi, Recioto.
Secco Bertani ripasso, Villa Novare Valpolicella Ripasso, Amarone Villa Arvedi, Amarone Classico.
Secco Bertani ripasso, Amarone Villa Arvedi, Recioto.
Wines can be purchased at the wine shop at the entrace and even shipped internationally.
At Bertani winery there are also halls and meeting rooms that can be rented and become a luxury location for wedding ceremonies, parties, events, meetings, cooking classes.
For further information on guided winery tours at Bertani's or to arrange a wine tasting itinerary in Valpolicella: