Valpolicella Wine Tours: Allegrini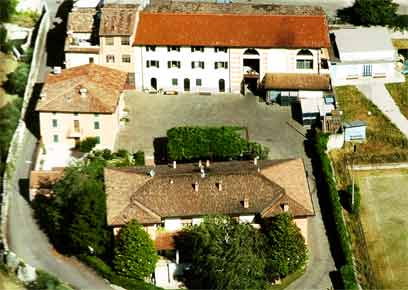 Allegrini winery is located in Fumane, in the heart of the traditional Valpolicella producing area: Valpolicella Classica.
It is one of the largest wineries in Valpolicella. The company is now run by the last generation of the Allegrini family who was able to renew traditional wine making processes with an interpretation of the Ripasso technique and the re-introduction of the Oseletta, an old Valpolicella grape variety which, in spite of a modest output, gives a distinct structure and body to the wine due to its high tannin content.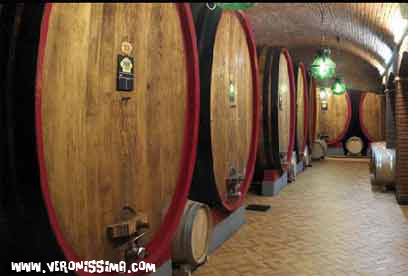 By booking with some advance it is possible to visit Allegini cellar with its barriques for the initial aging and the big oak barrels for the final refinement of their wines. The visit also includes a wine tasting of most important Allegrini products: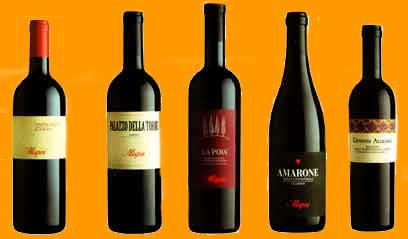 Valpolicella Classico: made with typical Valpolicella grapes: corvina, rondinella and molinara, it's a youthful, medium-bodied wine, with fresh, cherryish perfume. The fruitiness is maximized using a short maceration in the wine making process.

Palazzo della Torre, one of Allegrini's most appreciated wines, is produced using the innovative Ripasso method introduced by Allegrini: after harvest, 70% of the grapes are vinified immediately while the remaining 30% is left to dry until December when is added to the previously made wine for a second fermentation.

La Poja: an absolutely original wine in the Valpolicella production, La Poja is a wine made using only corvina grapes grown in La Grola vineyard where it has found its ideal terroir: a "strong" soil best suited for growing red grapes with high concentration of polyphenols. La Poja has an intense red color with perfumes of blackberries and spices.

Amarone: the "king" of Valpolicella wines made using a drying technique. After harvest, grapes are left to dry for three or four months before being processed and than matured in wood for 18 months. Allegrini's Amarone is a well structured wine with intense ruby red color, a warm and spicy bouquet with aroma of raisins.

Giovanni Allegrini Recioto: Recioto too, like Amarone, is made with dried grapes but, after vinification, the fermentation is stopped so that the wine preserves a distinct sweetness. It is a wine traditionally enjoyed with desserts, dark chocolate or tropical fruits.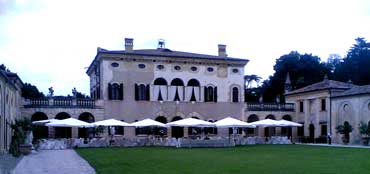 Visits of Allegrini vineyards and of Villa Giona, a 15th century villa surrounded by Allegrini's vineyards, are also possible. Villa Giona can also be booked as a location for events, party, weddings, etc.
For further information on wine tours at Allegrini wineries or to book a visit, either of the cellars or of vineyards: