Lake Garda Hot Springs & Spa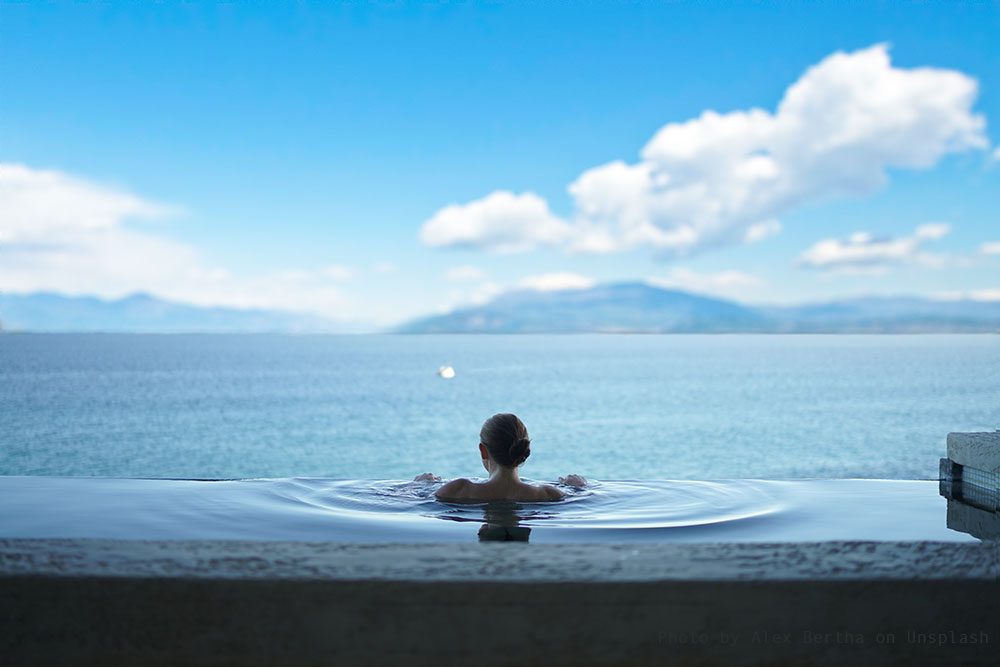 Lake Garda is also a spa district. In particular, the territory to the south and south-east of the lake is characterized by some natural sources of hot salty-bromine-iodine and sulphurous water used by hotels, resorts, treatment centers and wellness treatments. Some of these springs have curative qualities, but many of them enjoy them for simple leisure and relaxation in a location, that of Lake Garda, rich in recreational activities.
For centuries it was believed that the thermal activity of Lake Garda depended on Monte Baldo, which was mistakenly thought to be an ancient dormant volcano. In reality, the presence of thermal springs around Lake Garda depends on the fault of the earth's crust that runs along the subalpine piedmont line of northern Italy, and on which depend, among other things, the thermal baths of Caldiero, east of Verona, Abano Terme in Padua, Trescore Balneario in the province of Bergamo, the thermal baths of Piedmont, all on the same arched line.
Spa of Sirmione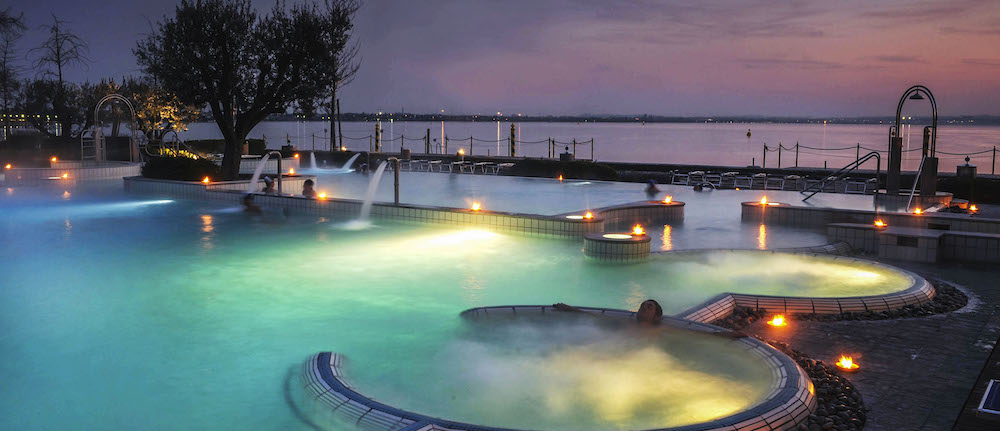 The best known spa is certainly Sirmione. The waters of the Boiola spring are conveyed and distributed in various thermal centres including the famous Terme di Catullo, where they find various therapeutic applications, in particular those related to certain respiratory and hearing ailments. But they are also perfect for simple relaxation in the extraordinary scenery of Lake Garda.
La Fonte Boiola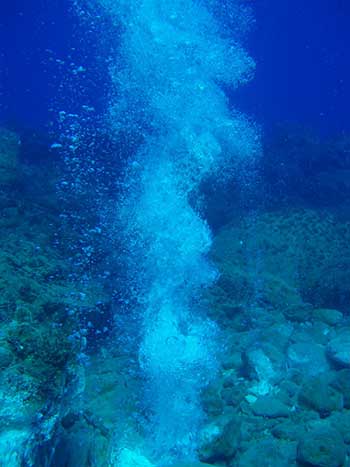 The Boiola spring is located at the bottom of the lake, in front of the Grotte di Catullo, about 15 meters deep. From here sulphurous waters flow out at a temperature of about 70°. The Boiola spring was discovered in 1889 when the first explorations of the lakebed began thanks to divers' equipment. It is not clear whether the Romans knew it and used it without diving equipment.
Near the pumping station, along the scenic road that runs along the lake, years ago someone created a small circular swimming pool by piling stones in the form of a dam. The thermal overflow water flows there so that anyone can enjoy the spa freely and for free.
Other Spa Town on lake Garda
In Colà, a delightful little village in the morainic hills above Lazise, you will find the Villa dei Cedri Spa, with its large pool immersed in the lush park where you can enjoy a moment of relaxation after a day of hiking. A whole range of beauty treatments, massages, etc. are possible. Near the spa there are many accommodation facilities where you can stop for few days. The thermal baths are often located in panoramic viewpoints where you can enjoy the magnificent view of the lake or the gentle hilly landscape. Also in Lazise, Bardolino, and further east, in the hinterland of Valpolicella, you will find some interesting spas.
If during your spa stay you want to take half a day to deepen your knowledge of the area, contact the tourist guides of Lake Garda who will advise you on the best routes and destinations: