Lugana Wine Tours: Pilandro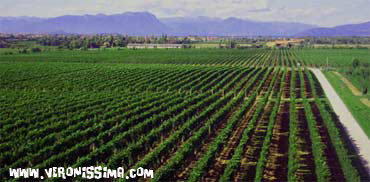 Pilandro winery is run by the last generation of the Lavelli family, who's been producing wine for over 60 years. The wine making, like many top quality winery in Italy, started as an amateur production for self consumption, and generation after generation, in 1980 it became a professional activity. Initially it was a very small production, but together with the introduction of modern wine-making technologies, new land was acquired. Situated in the very heart of Lugana d.o.c area, few minutes far from Lake Garda, with sixteen hectares of vineyards, 3000 plants per hectare in full production, the Cantina (winery) Pilandro produces wine using exclusively its own grapes, in line with the tradition of the double arch system and with a scrupulous respect of the disciplinary rules.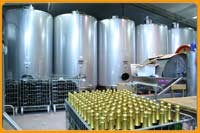 Pilandro's Lugana wine is produced using Turbiana's grapes, grown on the fascinating area of the morainic hills and Garda lake, between Peschiera and Desenzano del Garda. The wine has a beautiful straw yellow color with green reflexes, a delicate and pleasant smell, fresh and soft flavour. it is great as aperitif, with starters and fish. It is also excellent with risotto tortellini and other local dishes.
Pilandro also produces a Lugana wine which undergoes an aging process in oak barrels.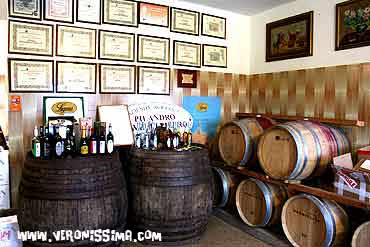 In recent years, Pilandro's products have been gaining many awards and growing appreciation among the wine lovers and experts.
A visit to Pilandro's winery includes a tasting of a selection of their products a walk in the beautiful vineyards surrounding the cottage and can be an ideal completion of a tour of Lake Garda and Sirmione.
For further information about guided tours at Pilandro Lugana winery, wine tours or sightseeing tours around Lake Garda area: