Bardolino Wine Tours: Zeni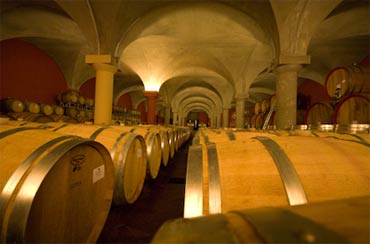 Zeni winery is located on the beautiful moreinic hills from were it is possible to admire an inspiring panoramic view over the village of Bardolino and lake Garda.

Zeni winery is run by the fifth generation of the Zeni family who has been enthusiastically committed for over 130 years to the production of premium classic Veronese wines, especially Bardolino, Chiareto (rosé wine), Valpolicella, Ripasso, Soave, Amarone, Recioto, Lugana and Bianco di Custoza.
WINE MUSEUM
Since 1991, inside Zeni winery was created the wine museum, a unique exhibition that offers the visitor a very interesting itinerary through the old wine making techniques by presenting old tools, documents, pictures, etc.
The Zeni wine museum is divided into different areas, each dedicated to a stage of wine production process: vine growing, grafting, pruning, harvest, grape processing, wine aging and bottling stage.

THE CELLAR
Under Zeni winery in Bardolino it has recently been built a brand new wine cellar. It is an impressive structure, combining modern functionality with the old tradition represented by the beautiful vaulted roof sustained by strong columns and the terra cotta flooring. In the wine cellar you'll find the barriques, the oak barrels and the tonneaus where Zeni products, red and white wines, age in the best possible conditions of temperature ad humidity.
THE WINERY and WINE TASTING TOUR
A winery tour at Zeni starts with an introductory guided visit to the wine museum. It then continues with a relaxing stroll along the vineyards growing on the hills behind the winery. The visitor than is taken to Zeni beautiful barrique cellars where the winery tour ends with a tasting of a selection of wine chosen among Zeni best products.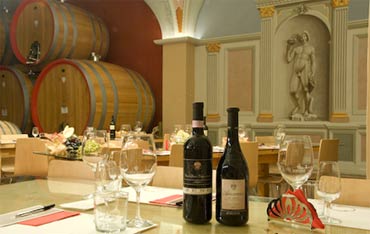 For further information on guided wine tours at Zeni winery, wine tours or sightseeing tours around Lake Garda area: