Valpolicella Wines: Recioto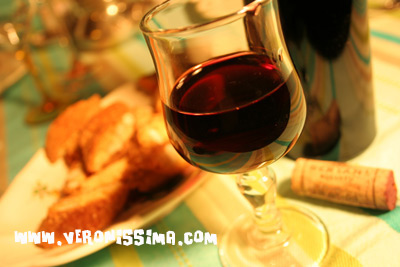 Since Roman time, in the Valpolicella area they used to make a sweet, concentrated wine from dried grapes. Its name was Retico and was exported along the roads which passed through Verona and the Valpolicella, all over the Empire. It was diluted with water and flavored with spices as the old Romans liked to drink their wines. The emperor Augustus too loved it.
Nowadays, in Valpolicella, a sweet wine, made from dried grapes is still produced. Its name is Recioto, from "recie", "ears" in Veronese dialect, for this wine is produced using the ears of the grapes, two small bunches on each side of the central one, those more exposed to sun rays, therefore the sweetest.
Some wineries of the Valpolicella still have a small production of Recioto sold in small 500 cl bottles. It's an excellent dessert wine which goes perfectly with dried biscuits and cakes.