Wedding in Verona
Verona is the city where Romeo and Juliet swore eternal love. Can you imagine a more romantic place to fulfill your dream of love?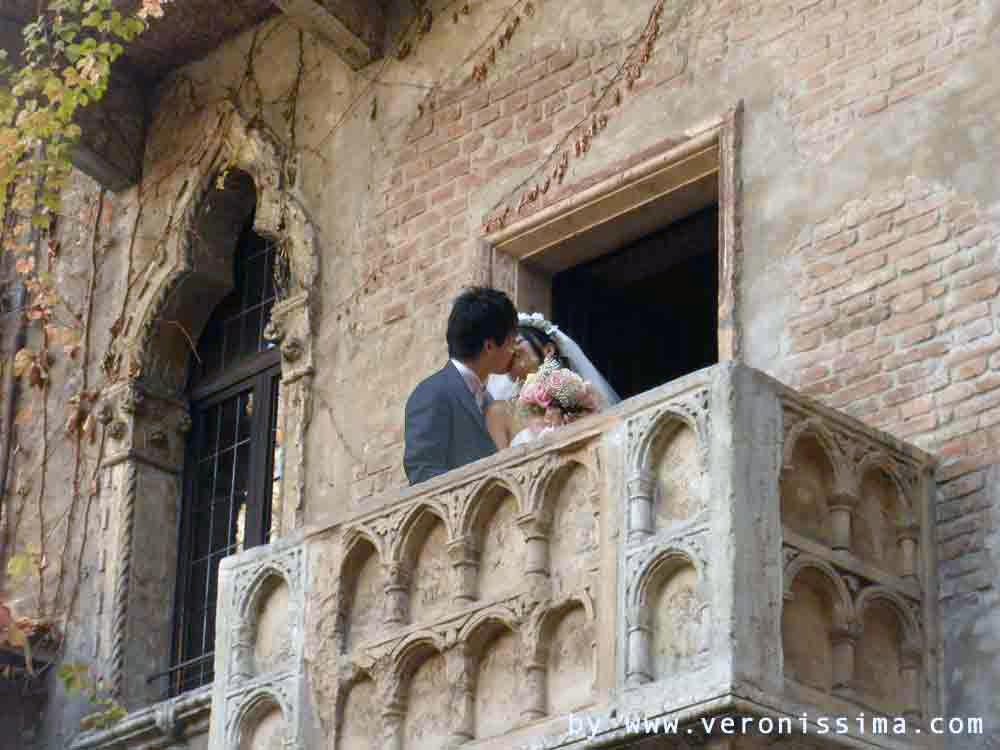 With decades of expertise and in-depth knowledge of the region with its landscapes, villas and other locations, restaurants, etc., the wedding planners at www.veronissima.com are the right people to entrust to make your Verona wedding an unforgettable experience, whether you want it to last a few hours, a day, a week or a month.
Verona Wedding Venues
Civil unions in Verona usually take place in a beautifully frescoed room inside the monastery where, according to the original story of Romeo and Juliet (not Shakespeare's), they were married by Friar Lawrence.
Foreigners can legally marry in Italy and their union is equally valid internationally.
Verona Wedding Venues
The Municipality of Verona also offers other particularly attractive venues for civil weddings.
Wedding in a Church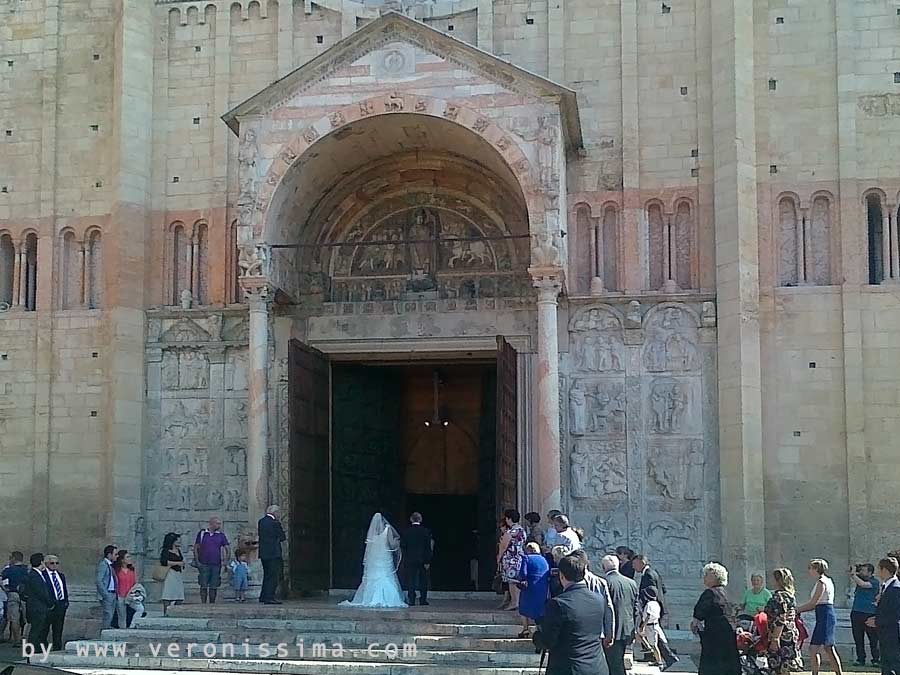 In addition to civil weddings, religious ones can also be celebrated in churches. Verona has many ancient churches, from small, intimate chapels to large cathedrals, masterpieces of architecture and rich in works of art gathered over centuries of devotion.
Religious ceremony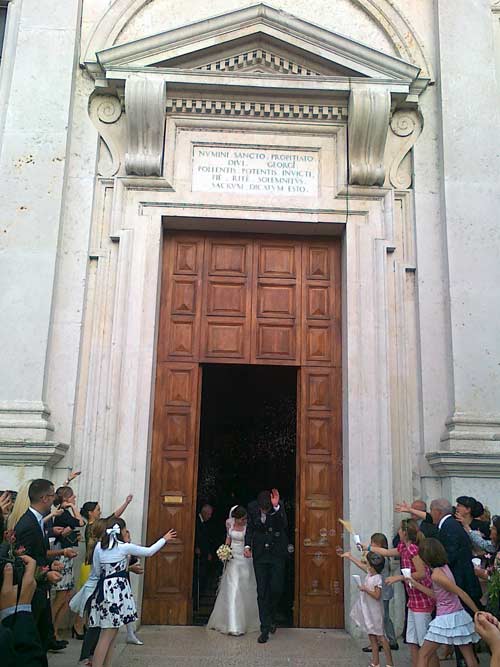 Only regular religious ceremonies may be performed in churches. Almost all churches in Verona are Catholic places of worship and marriages must be officiated according to the requirements of the prescribed rite.
Do not hesitate to contact us for more information.

If you want to know more about churches in Verona:
Verona churches
The perfect setting
The intimate and historical atmosphere of the old middle age center of Verona, its landscapes, its gardens, also offers an ideal setting for pictures and videos. It is such a picturesque city that in recent years Verona has been chosen as the setting for romantic movies such as 'Letters to Juliet', 'Love in the villa' and the musical 'Verona'.
Lake Garda, the wine regions and the countryside with its gorgeous villas provide also unique venues for ceremonies and receptions.
Wedding in a Villa
Just a few minutes' drive from the centre of Verona, you will find yourself in a beautiful countryside. Hills covered with vineyards, olive groves and cypresses. And there, surrounded by exquisite gardens, are the typical Italian villas.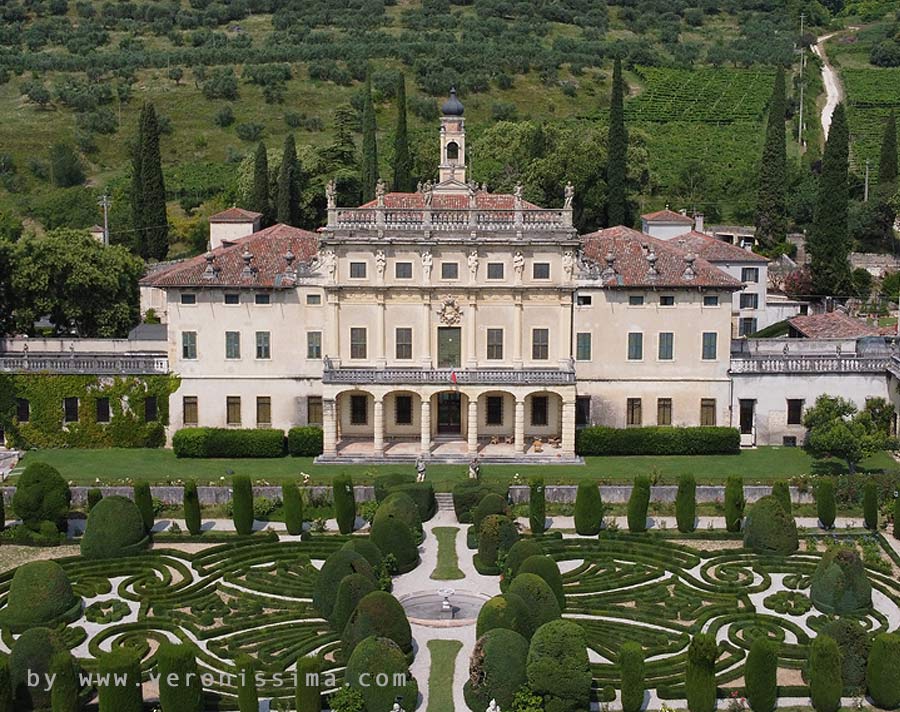 Italian villas are ancient noble residences, built between 1500 and 1700, in Renaissance, Baroque or Neoclassical style. In Verona some amazing villas are available as a wedding venue. Some still have a consecrated chapel inside where religious ceremonies can be held.
It is also possible to organise Receptions and parties in the large halls decorated with frescoes and in the gardens.
Wedding in a Winery
The city of Verona is surrounded by wine regions. Some produce world-famous wines, such as Amarone and Soave. Hundreds of wineries can be found here, from the small rustic country winery to the most sumptuous villa of ancient noble families. They can be the perfect wedding venue for both the ceremony and the reception. Many also offer accommodation for you and your guests.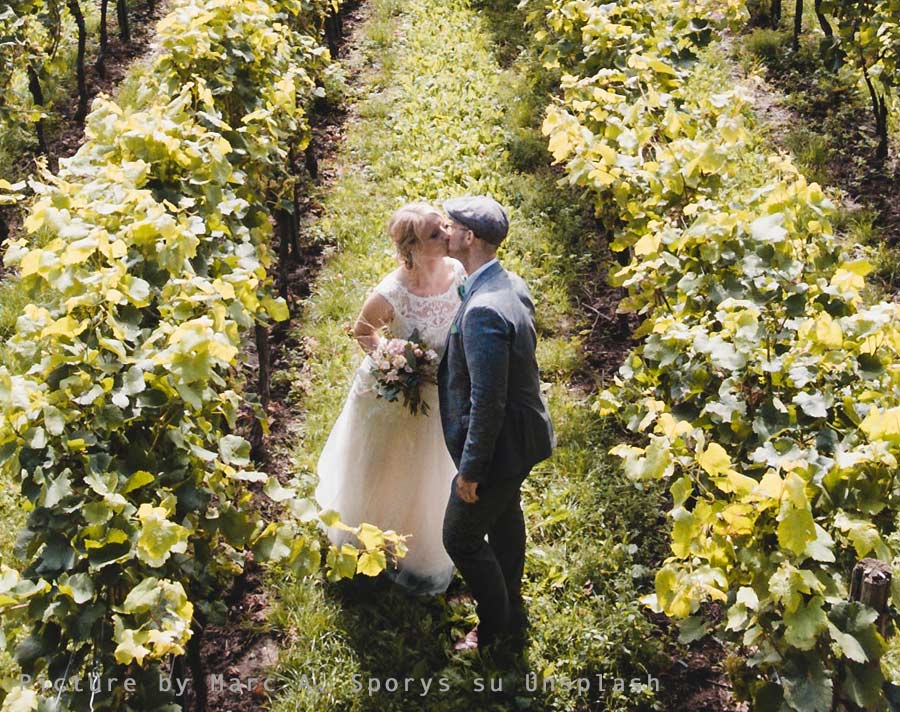 A wine cellar offers countless customisation options for your wedding. Vineyards provide spectacular settings for both the ceremony and dinner. And of course there will be no lack of excellent wine for toasts.
If you want to know more
Lake Garda Wedding Venue
Verona is only a thirty-minute drive from Lake Garda, the largest lake in Italy. Waters of the deepest blue, sheer mountains, islands, ancient castles and aristocratic villas make Lake Garda one of the most evocative places to organise your wedding in Italy and for a stunning photo shoot.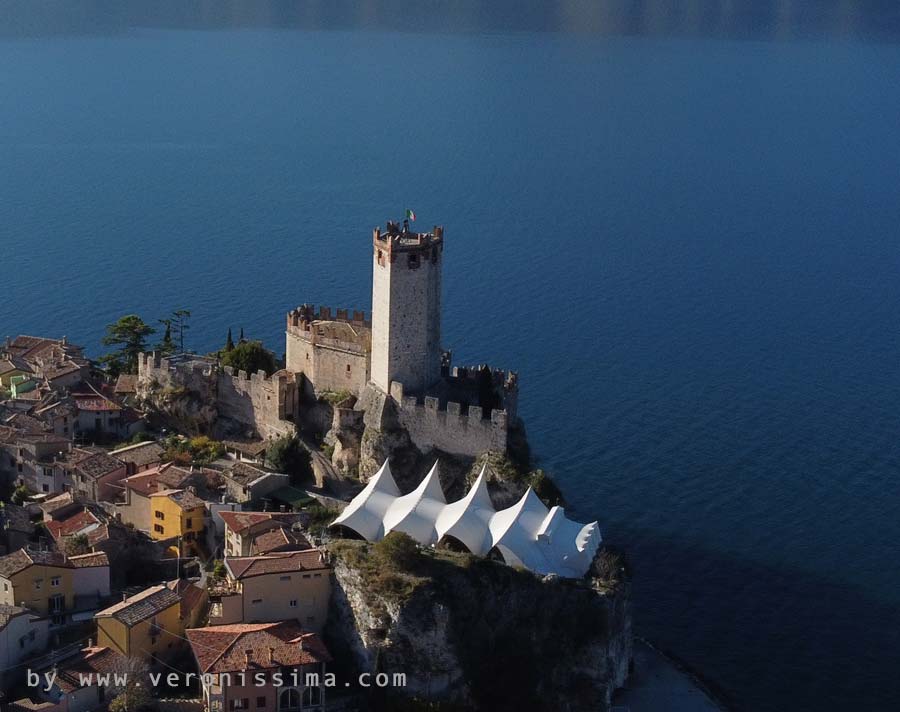 Malcesine caslte, Borghese island villa, punta San Vigilio, villa Bettoni are just few of the most spectacular wedding venues on lake Garda.
Lake Garda is also an important tourist destination with hotels, spas, restaurants, specialised centres for water sports, hiking and cycling. Your guests will enjoy unforgettable moments before and after the ceremony.
If you want to know more
Our Verona Wedding Planning Services
Services provided for all types of Ceremonies:
Comprehensive coordination and assistance with appropriate timing, online and live, from first contact to the end of the wedding.
Assistance with paperwork, bureaucratic procedures, translations for civil, religious and symobolic wedding ceremonies.
Assistance in the selection and inspection of the perfect wedding venue according to your needs and expectations.
Interpreter services during the pre wedding promise and the wedding ceremony.
Organization and coordination of the whole event.
Discreet but professional supervision of ceremony and reception setup.
Booking and coordination of all wedding-related services for the bride and groom and their guests (hotel reservations, transfers, animation, etc.).
A tremendous care is lavished even on the finest details. No one wedding is like another and your full satisfaction is our utmost commitment, no matter if you require simple or sophisticated services.
Further information and bookings:
+39 333 2199 645 info@veronissima.com P.I. 03616420232 C.F. CPPMHL74L13L781C