Verona Wedding Venues: Juliet's House & Balcony
Nowhere else in the world you will find a more romantic and perfect setting to say "I do" to your beloved one. According to legend this is the very place where Romeo and Juliet first met and where they swore each other eternal love.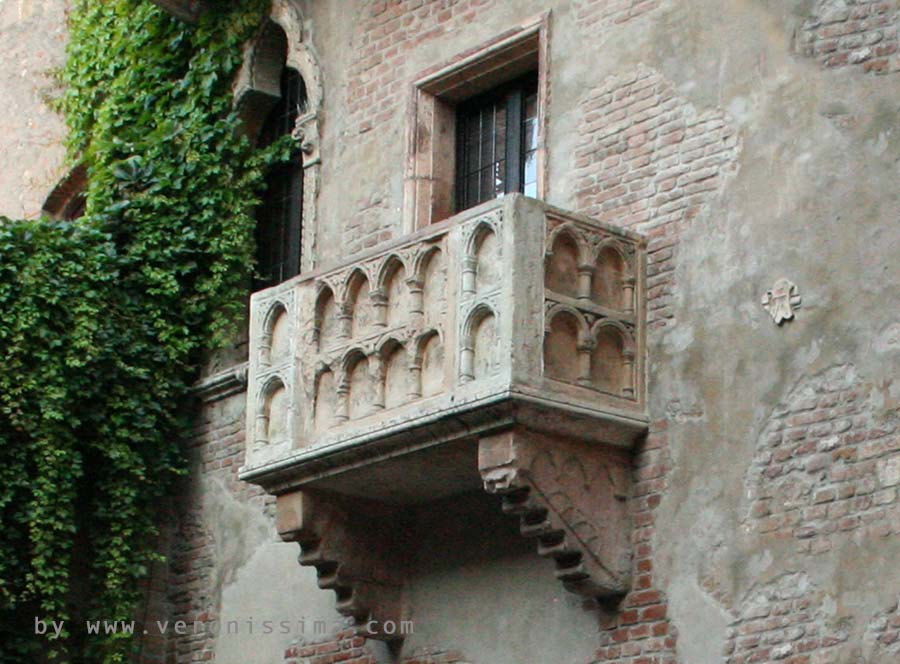 Since May 2009 it has been possible for couples of any nationality to get married in a real civil ceremony at the Juliet House in Verona. The magic aura of this building and of its famous balcony arose from the legendary story of Romeo and Juliet, the most famous love story. The famous balcony, courtyard and other rooms will become the setting for extraordinary photos and memories.
Ceremonies
The following ceremonies are available inside Juliet's house
Civil wedding
Proposal at the balcony
Symbolic cermonies
Renewal of Vows
Blessing
Opening hours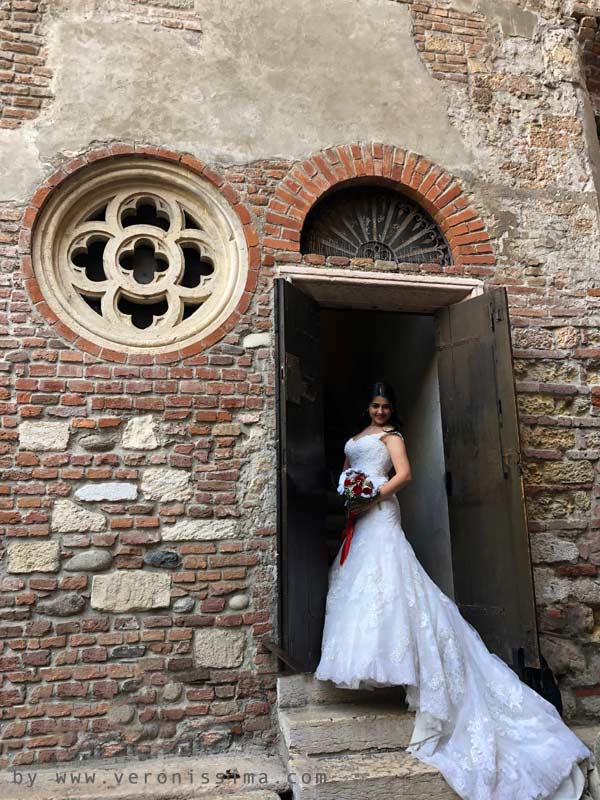 Juliet's house is a museum open to the public, and is one of the most visited places in Verona. It is often extremely crowded and long queues form to enter.
When you book one of the ceremonies available at Juliet's House, you get exclusive access to the rooms and balcony for the time specified in the regulations (10' for the proposal, up to 60' for the full ceremony). The courtyard, on the other hand, will remain open to the public.
The Building
Juliet's House is a typical noble family home from the Middle Ages. It is located right in the historic centre of Verona, close to the main streets and shopping areas, squares with shops, hotels, bars and restaurants where, if you wish, you will have many options for organising your stay, toasts, reception for guests, etc.
If you want to know more

How a 1300s building in Verona "became" Juliet's house.

FIND OUT

The Courtyard and Facade
The Medieval residence, beautifully restored at the beginning of twentieth century, features a beautiful internal facade made of exposed bricks, a Gothic portal, mullioned windows, and of course, the world famous balcony. In the courtyard you'll find the delicate Juliet's bronze statue.
The Interior
The interior contains furnishings from sixteenth and seventeenth Centuries, frescoes, a collection of engravings representing Romeo and Juliet episodes and Veronese Renaissance ceramics. Veronissima can take care of all the procedures to get married at Juliet's house in Verona and organize your wedding venue in the town of Romeo and Juliet.
Further information and bookings:
+39 333 2199 645 info@veronissima.com P.I. 03616420232 C.F. CPPMHL74L13L781C