Verona Wedding Venues: Juliet's Hall
What could be more romantic than getting married in the very place where Romeo and Juliet were united in marriage before Friar Laurence?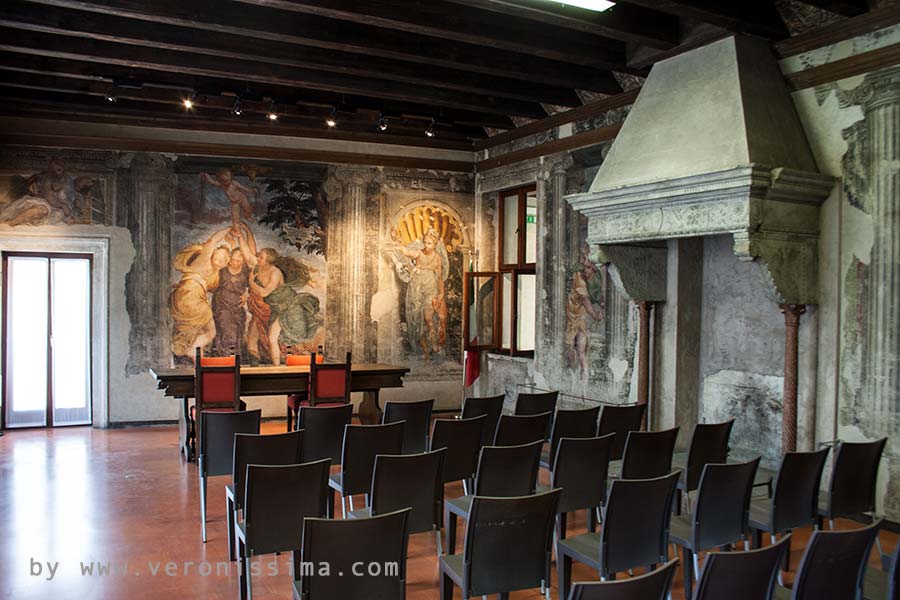 Civil marriages for Veronese citizens normally take place in either of the two halls of the deconsecrated monastery of San Francesco al Corso whose historic and symbolic significance add a special touch to the wedding ceremony, making it a memorable experience for the couple and their guests.
By completing the appropriate paperwork, foreign citizens can also get married here.
Romeo and Juliet Wedding
Bid her devise
Some means to come to shrift this afternoon;
And there she shall at Friar Laurence' cell
Be shrived and married.



We know from Shakespeare's text that Romeo and Juliet were married in Friar Laurence's cell, or at least in the monastery where he lived.
Many might think that such a monastery existed only in Shakespeare's imagination.
Things are rather different.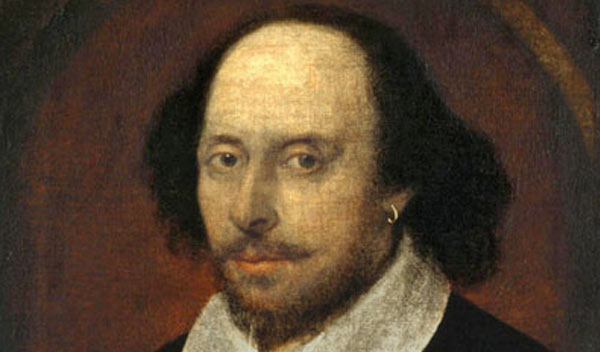 Romeo and Juliet's true story
How a semi-unknown Italian tale has become Shakespeare's most famous play.
Find out
Shakespeare copied the plot of Romeo and Juliet from a novel published in 1530 (60 years before the Bard's play) by Luigi da Porto, a poet-knight from Vicenza, a small town not far from Verona. The story is the one everyone knows, but with more detailed descriptions of the buildings and locations.
San Francesco al Corso Monastery
Luigi da Porto tells us that the monastery of Friar Laurence, where Romeo and Juliet were married, was San Francesco al Corso, a Franciscan monastery built in the early 13th century just outside Verona walls.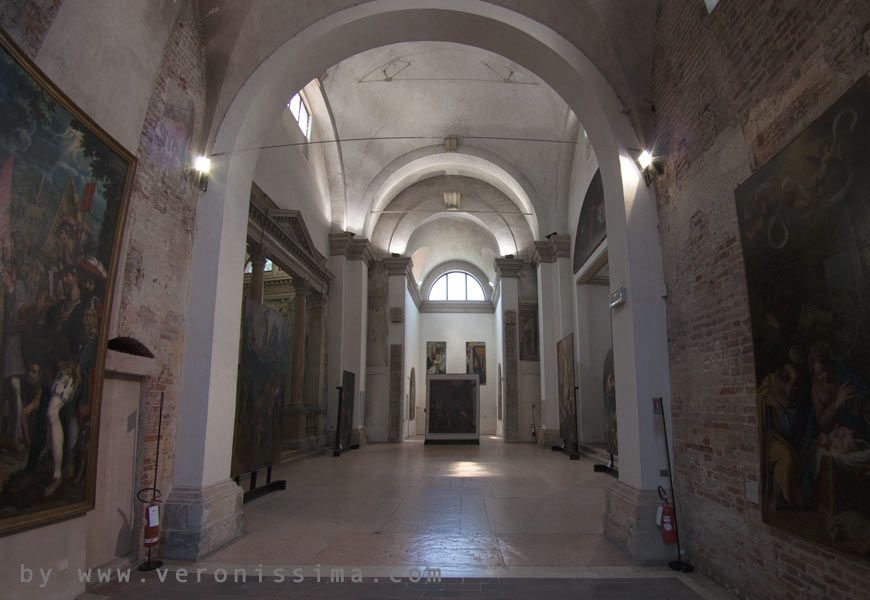 In Luigi de Porto's account, however, the marriage does not take place in friar Laurence's cell, but in the monastery church, where they manage to marry in secret with the help of the monk.
Juliet's grave
In Luigi da Porto's story, San Francesco al Corso is also the place where Juliet was buried when everyone thought she was dead after drinking the potion. In doing so Romeo, banished from Verona, could still have reached her, since the monastery was outside the city walls.
This is where the tragic end of the story takes place. Where Romeo, unable to bear the loss of his beloved, drank the poison, and where Juliet stabbed herself to death rather than live a life without her husband.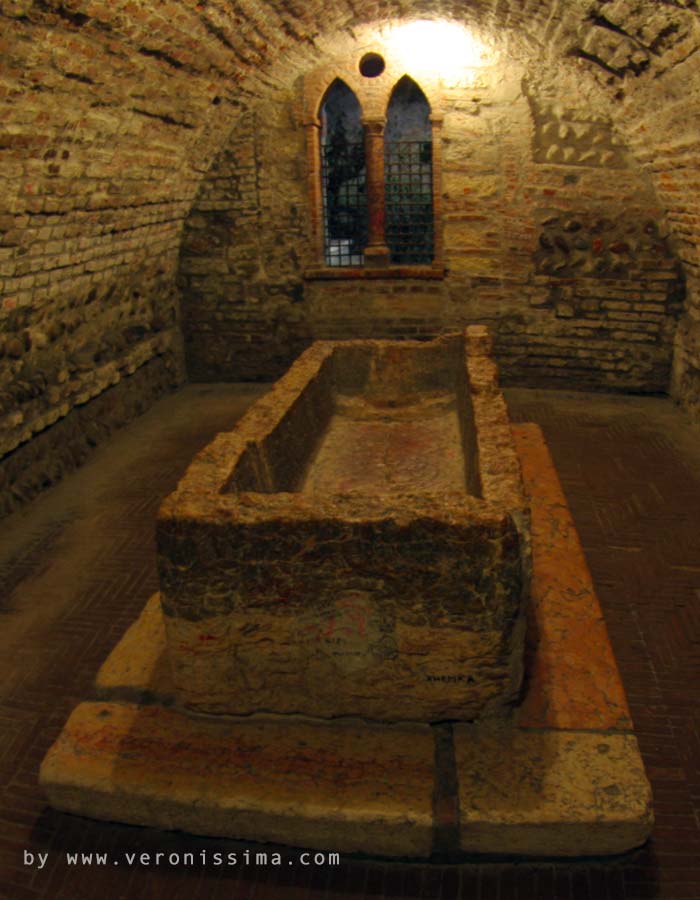 And in the centre of a dark crypt just below the church, an ancient stone sarcophagus, now empty and without inscriptions, has for centuries been believed to be Juliet's grave.
It might seem a bit gruesome, but considering that this is the place where Romeo and Juliet swore each other eternal love and were determined to take their oath to the most extreme consequences, it is a place of high symbolic meaning for a wedding ceremony.
Fresco Museum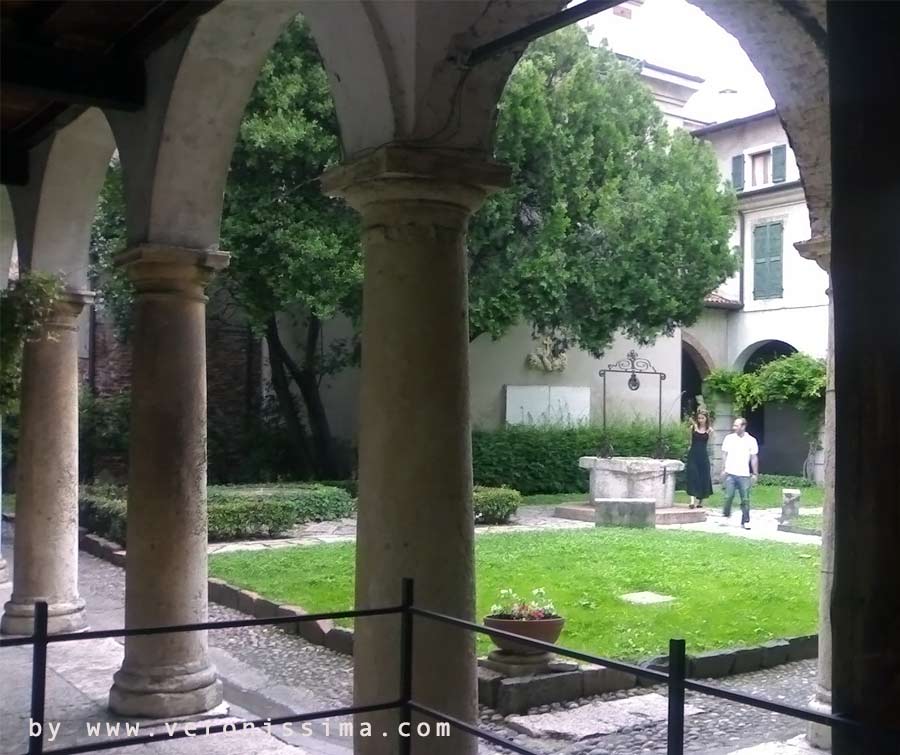 At the end of the 19th century, the deconsecrated monastery and church of San Francesco al Corso were converted into a museum where the frescoed façades of Verona's Renaissance palaces and other works of art were recovered. The structure of the monastery, cloister and church were preserved.
If you want to know more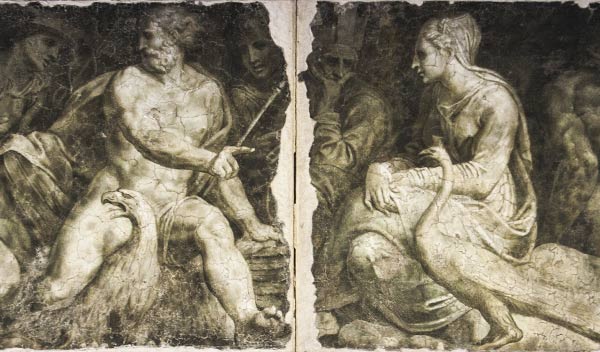 Verona Fresco Museum
A unique museum displaying the frescoes detached from the facades and interiors of Verona's ancient noble palaces.
Find out
Given the historical and symbolic importance of the monastery and church of San Francesco al Corso, the city council of Verona has chosen it as the place where citizens can legally marry, as Romeo and Juliet did.
Two rooms inside the museum are available.
Galtarossa Hall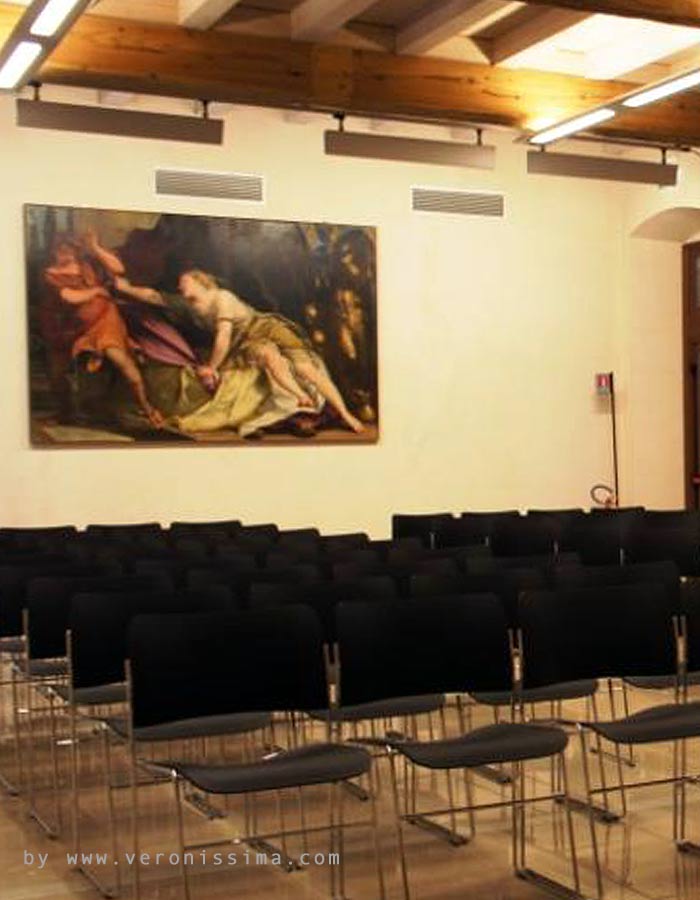 A large hall on the ground floor of the cloister. It is soberly decorated with old paintings and frescoes and can seat around 100 guests.
Guarienti Hall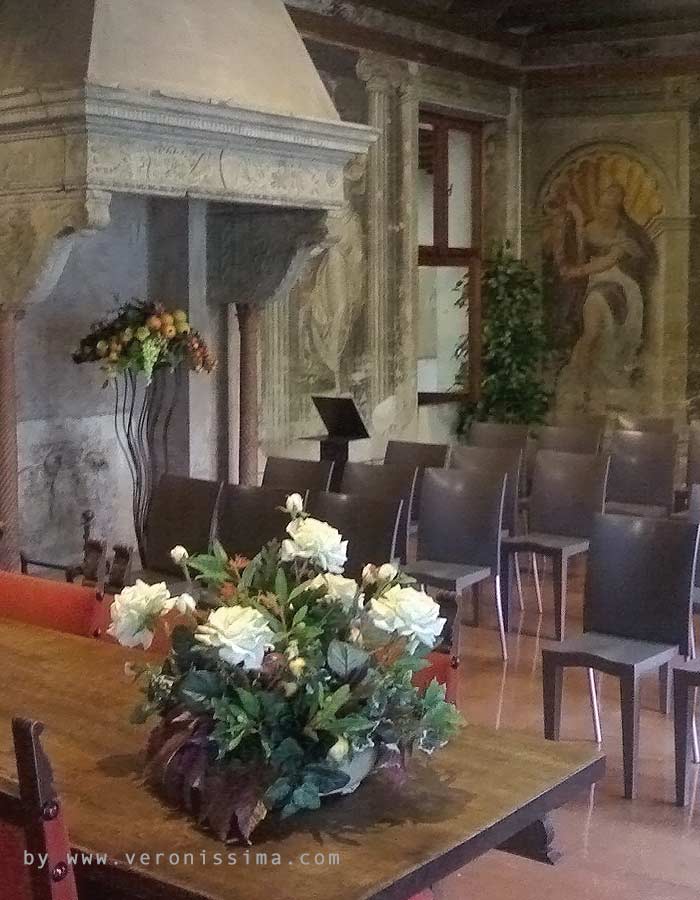 A room with a cosy and enchanting atmosphere, entirely covered with original 16th century frescoes and an ancient fireplace. Can accommodate weddings of up to 60 guests.
Planning your wedding in Verona
Weddings are generally celebrated on Saturdays. Booking can be made at Verona City Hall dedicated offices.
It's important to keep in mind that Juliet's wedding halls are inside a museum and there are restrictions on the type of event that can be held, the time, and the number of guests allowed. This wedding venue can provide a unique and historic setting for a wedding ceremony although cannot include reception or dancing.
Veronissima's wedding planners can take care of all the procedures and organisation to get married in one of Verona's wedding venues.
Verona Wedding Venues
The Municipality of Verona also offers other particularly attractive venues for civil weddings.
Our Verona Wedding Planning Services
Services provided for all types of Ceremonies:
Comprehensive coordination and assistance with appropriate timing, online and live, from first contact to the end of the wedding.
Assistance with paperwork, bureaucratic procedures, translations for civil, religious and symobolic wedding ceremonies.
Assistance in the selection and inspection of the perfect wedding venue according to your needs and expectations.
Interpreter services during the pre wedding promise and the wedding ceremony.
Organization and coordination of the whole event.
Discreet but professional supervision of ceremony and reception setup.
Booking and coordination of all wedding-related services for the bride and groom and their guests (hotel reservations, transfers, animation, etc.).
A tremendous care is lavished even on the finest details. No one wedding is like another and your full satisfaction is our utmost commitment, no matter if you require simple or sophisticated services.
Further information and bookings:
+39 333 2199 645 info@veronissima.com P.I. 03616420232 C.F. CPPMHL74L13L781C