Masi
Verona Wineries Big Names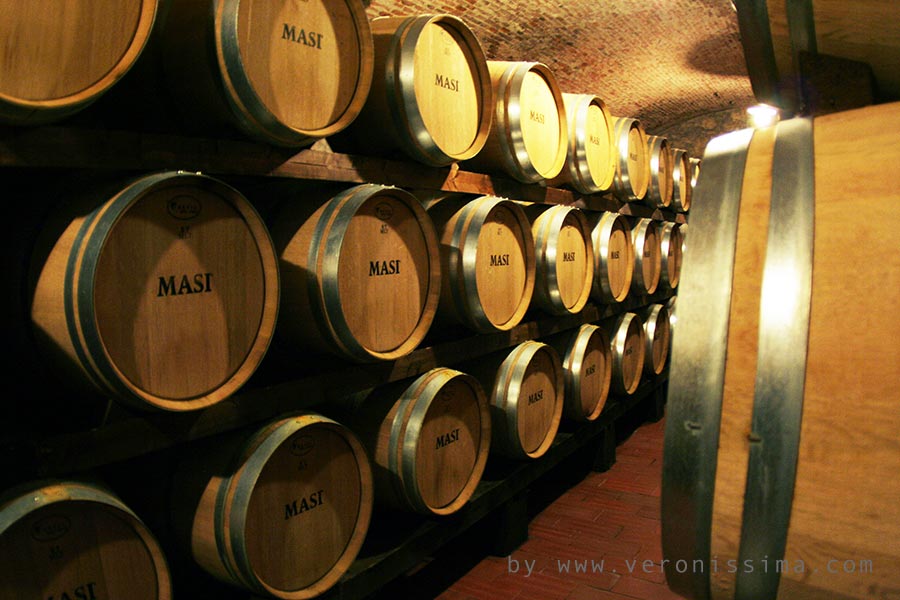 Masi is one of the main Italian and international wine producers. Masi wineries in Valpolicella are a wise alchemy of technique and enological history, art and architecture. The guided tour is an extraordinary experience.
Oncoming Tours
Masi is today a group which includes many wineries in Italy and abroad. In the Valpolicella store you will find a wide range of products and labels for tasting and sale, including a selection of historic vintages of Amarone.
Masi Winery Visit
Masi wineries near Gargagnago, in Sant'Ambrogio di Valpolicella, are the headquarters of a group which has many branches and factories spread in the province of Verona and in the rest of Italy.
The guided tour starts from the Serego Alighieri estate with which Masi has a collaboration agreement. The walk in the historical vineyard allows to know the traditional vines of Valpolicella, the planting techniques and how the grapes for Amarone are selected at harvest time.
After crossing the picturesque village of Gargagnago, we reach Masi Agricola. From there you can access the drying lofts where the grapes for Amarone are left to dry in autumn. The traditional bamboo racks are mounted on structures where special sensors constantly monitor weight and humidity. A computer processes the data regulating temperature and other parameters in order to constantly maintain ideal conditions.
The next step is the Masi experimental center. A mini center of vinification, refinement and analysis where Masi enologists experiment new grape varieties, blends, technologies, materials, cellar practices, continuously looking for innovation to be introduced in the production processes in the search for continuous improvement.
Finally we go down to the aging cellar. A real labyrinth of corridors and halls with imposing vaults that follow one after the other among barrels of every kind and size and walls made of old vintages of Amarone stacked up and aged for the creation of special reserve editions.
Carefully placed here and there in key points of the cellar, works of art and architectural installations inspired by the vine, wine, history and geology of Valpolicella.
For the tasting we will go back to Serego Alighieri estate. It is possible to choose among many combinations of tastings of Masi wines. The tasting is usually followed by the professional and skilled staff of the store. In case you want to taste a wine which was not in the selection, it is always possible to ask for it later at the shop. Besides standard tastings, for private groups, it is also possible to organize personalized tastings including old vintages.
Masi Agricola
Masi Agricola, although remaining faithful to its origins and traditions, is today a large group which, through agreements or acquisitions, produces and distributes millions of bottles divided among many production areas and labels. Masi wines range from Trentino to Prosecco, from Tuscany to Veneto, as well as Argentina where Masi has a property in Mendoza.
Verona naturally plays the main role with all the production areas represented in the range of Masi wines.
. The list includes as many as five types of Amarone (Classico, Classico Riserva, Vaio Armaron, Campolongo, Mazzano), of which one Riserva and two single vineyard.
. Besides traditional wines there are many successful experimentations, such as monovarietals based on Oseleta, blends of autochthonous grapes with international ones, etc.
Masi certainly made the history of Valpolicella. Suffice it to say Masi's founder and president Carlo Boscaini is now nicknamed Mr Amarone and it was Masi to create the Ripasso phenomenon, one of the most successful wines of the last decades. It is also Masi to have reintroduced the ancient Oseleta grape, by now very popular among Valpolicella enologists.
If you want to know more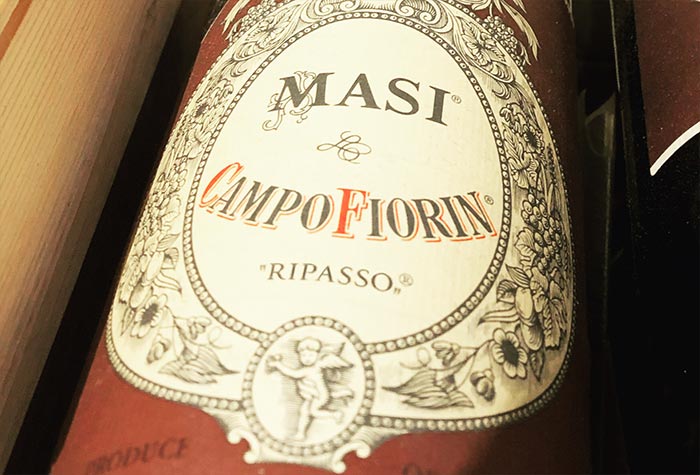 Ripasso Wine
History of an enological trick turned into a successful wine
GO
LMasi's resale store at Serego Alighieri estate is open every day (Sunday only in the morning) for informal tastings finalized to purchase.
. For complete tours of Masi wineries it is required to book in advance, especially in high season.
To contact directly the winery: +39 045 7703622
NB The meeting point for the "Masi wine experience" tour is at Tenuta Serego Alighieri in Via Stazione Vecchia 427 - Sant'Ambrogio di Valpolicella.
For information, booking procedures, guided tours to the production areas of Verona's great wines, to be included in a touristic itinerary in the province of Verona: