Valpolicella Wine Tours: De Buris
De Buris is a small winery run by a retired doctor and his wife in the heart of the historical Valpolicella Classica area.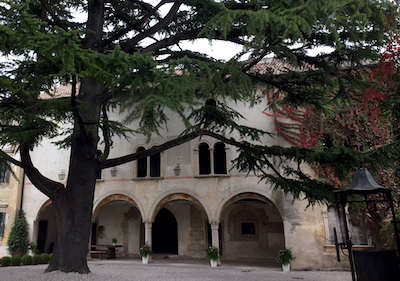 The winery is in a XV century villa, built around the remaining of a Roman observation tower on the Via Claudio Augusta road which linked central Italy with central Europe and passed near by. The complex, in the middle age became a templar monastery, and part of the present cellar is in the former church which, because of soil movements, after a thousand years is almost three meters underground. In XV century it was transformed in a rural villa, and traces of frescos are still visible inside and outside the building.
The old complex is surrounded by a beautiful garden with century old cedars and the vineyards used to produce the Valpolicella and Amarone.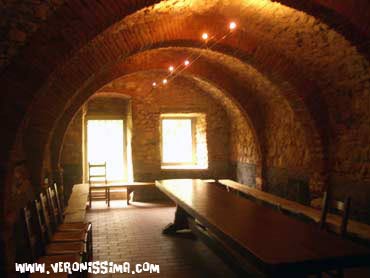 The owner and his wife are wonderful hosts and you can taste the wine and the extra virgin olive oil they produce in a very warm and friendly atmosphere.
For information about guided wine tours at De Buris' winery or booking, please write at: