Valpolicella Wine Tour:
An Amarone with Roman origin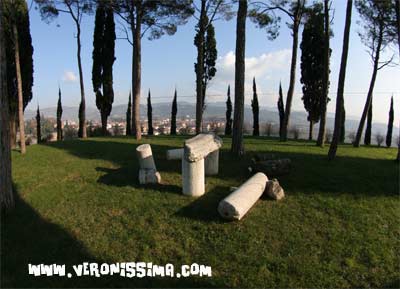 This estate is located in the very heart of Valpolicella Classica, the limited area north-west of Verona where the Valpolicella wines and the Amarone originated.
The XVII century villa which is the center of the estate is situated on a nice hill surrounded by cypresses not far from the town of San Pietro in Cariano. Beautiful vineyards grow on the slopes of the hill around the building. For the production of wines only grapes grown in the estate are used. Documents prove that there was a wine making activity in this estate already in 1470.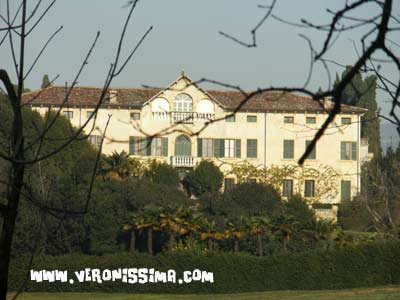 This hill was already inhabited during Roman age. It is proved by the abundance of Roman remains that were found around the property, especially a circular temple dedicated to Flora, Roman goddess of the agricultural world. The remains of the temple, also surrounded by cypresses can be found in the back garden of the villa. Other remains and Roman inscriptions have been placed in the walls of side buildings.
We do not have to forget that Valpolicella was already famous in ancient times for the production of a sweet wine named vino retico, still produced today, the Recioto. It is highly probable that the hills surrounding the villa were already covered by vineyards more then two thousands years ago.
Some historians believe that on top of the hill in a strategical position in the Valpolicella valley, a watch tower or a castle was built here in X century by Berengario, Duke of Friuli that for a short time ruled over northern Italy and made Verona the capital of his kingdom.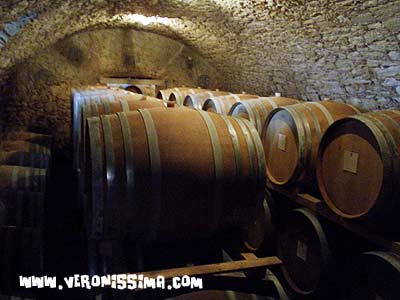 In 1998 the old cellars of the villa have been restored conjugating tradition with the needs of modern wine making. The ageing of wines such as Amarone and Valpolicella Superiore occurs in French oak barriques and tonneau of 5-6 hectoliters.
The lofts of side buildings are used for the drying of grapes used for the production of Recioto and Amarone.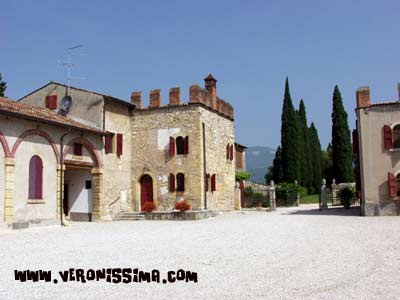 Upon request it is possible to organize winery tours led by an expert sommellier guide. The visit includes a stroll in the vineyards, in the park with Roman ruins, a visit of drying lofts and cellar. The visit is then followed by a tasting of a selection of the produced wine, Amarone too.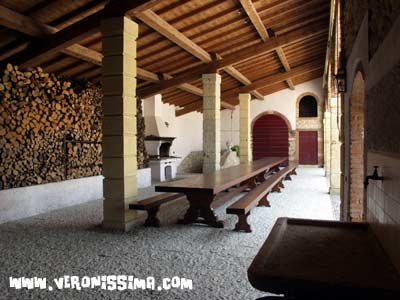 The guided winery tour is recommended for groups of minimum 4-6 participants or for bigger organized groups. The tasting occurs in the nice halls in side buildings and during the warm days outside in the beautiful inner courtyard.
This winery can also be used for the organization of events, meetings, wedding ceremonies, etc. A buffet with catering service can be organized in the estate premises.
For further information ot Valpolicella and Amarone winery tours: