Visit Verona by Airplane
Verona is a wonderful town if you visit it on foot but it gets magic if you look it from above with an exclusive airplane tour.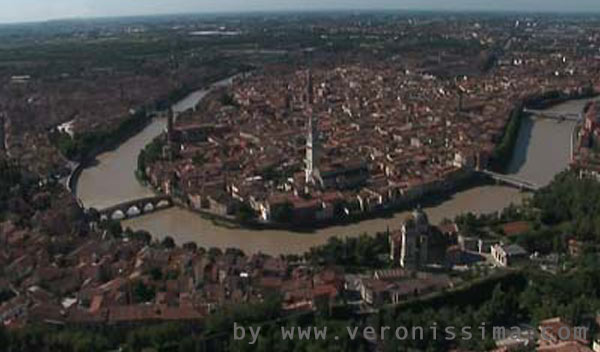 After a guided walking tour of Verona historical centre, a car will take you to Verona airfield. The drive is about 15 minutes from the heart of Verona. You'll take off on 4 or 5 seats airplanes flying over the town to enjoy a completely different perspective over the places and the buildings you saw during the walking tour.
Oncoming Tours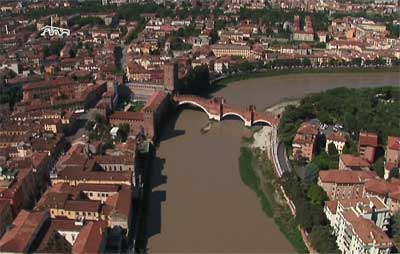 The peculiar conformation of Verona and its territory makes contrast, colors and shapes very well defined from above. The opposition between the plain and the hills, the bend of the river Adige inside which the Romans built the town, the bell-towers rising from the uniform roofs of red tiles and the big monuments: the Roman Amphitheatre, the Arena, the old castle with its bridge, St Zeno, St Peter's Castle and the Austrian fortresses on top of the hills.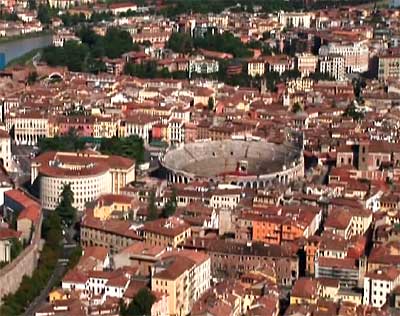 From the airplane the town looks like a plastic model you can touch with your hand. In accordance with the pilot and the tourist guide it is also possible to personalize the itinerary to fly over Lake Garda admiring its turquoise water, mount Baldo or the eastern Verona territory, above the castles of Montorio, Illasi or Soave.
Guided tours of Verona by plane are subject to availability and must be booked with some advance. For any information:
Further information and bookings:
+39 333 2199 645 info@veronissima.com P.I. 03616420232 C.F. CPPMHL74L13L781C