Verona Guided Itinerary


Itineraries for Students


Verona by Night


Shakespeare's Verona


Verona by Bycicle


Undergroung Verona Tour


Verona by Plane


Roman Verona Itinerary


Middle Age Verona


Dante's Verona


Venetian Verona


Austrian Verona


Verona Churches


Sanmicheli's Verona


Verona Hidden Treasures


Museums of Verona


Itineraries in Valpolicella


Itineraries in Soave


Custoza


Lake Garda


Palladian Tours
Juliet's Wall Graffiti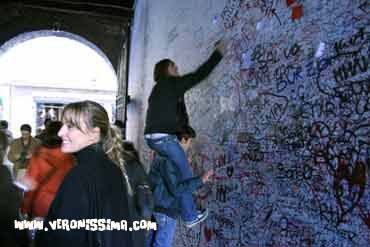 It is many years now since visitors of Juliet's house started writing their names and love phrases on the entrance walls of this famous place of Verona. There are lovers who want to tie their names to this highly symbolic place writing their names inside big hearts designed with a marking pen. There are messages left by those who had their heart broken and now seem to find consolation in someone like Juliet who, with her unlucky story might understand them. You'll also find messages of peace and love, signs of all kind, phrases written in every language and colour. And now there are also the signs of couples getting married at Juliet's house.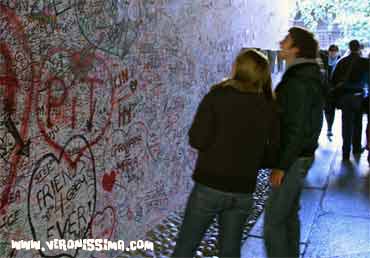 In the past the outside walls of Juliet's house itself were completely covered by these multi-colour graffiti. Today, after a complete restoration of Juliet's castle-like palace, people are allowed to write only on the panels which have been placed in the entrance vault. These panels are changed twice a year, before February 14th and before September 17th, Valentine day and Juliet's birthday, so that the crowds of lovers coming to Verona on those days have a clean new space to write their love phrases. Of course they do not stay clean for long… The graffiti covered Juliet's wall is now considered a real work of popular art, people take pictures of it, it is put on post cards, gadgets and T-shirts sold in souvenir shops. The town of Verona is now considering the creation of a museum where old panels could be displayed after they are removed.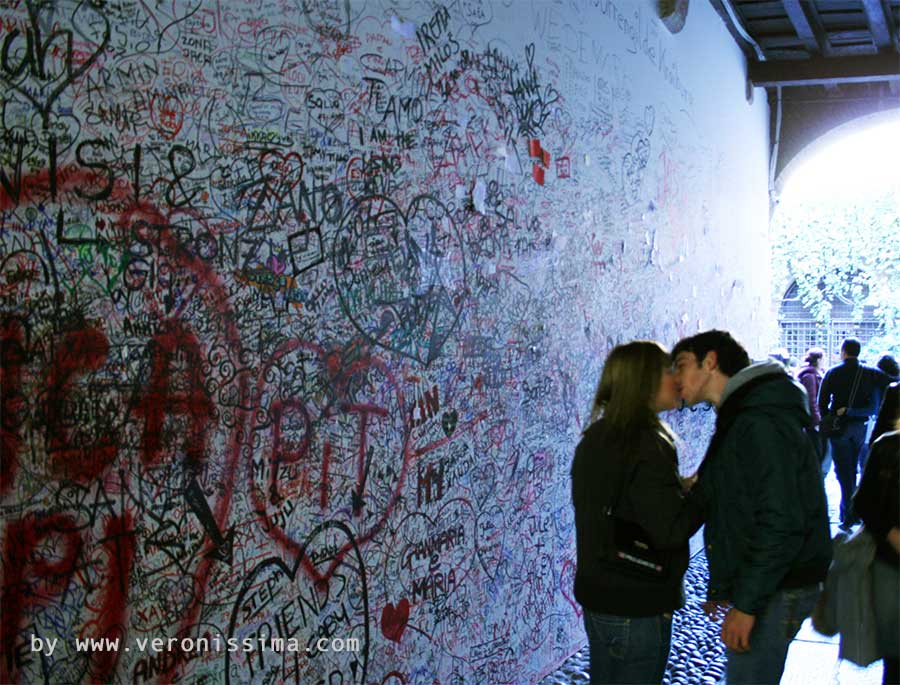 For any question or further information on guided tours and Shakespearean itineraries in Verona:
There is no world without Verona walls...