Verona Guided Itinerary


Itineraries for Students


Verona by Night


Shakespeare's Verona


Verona by Bycicle


Undergroung Verona Tour


Verona by Plane


Roman Verona Itinerary


Middle Age Verona


Dante's Verona


Venetian Verona


Austrian Verona


Verona Churches


Sanmicheli's Verona


Verona Hidden Treasures


Museums of Verona


Itineraries in Valpolicella


Itineraries in Soave


Custoza


Lake Garda


Palladian Tours
Juliet's Grave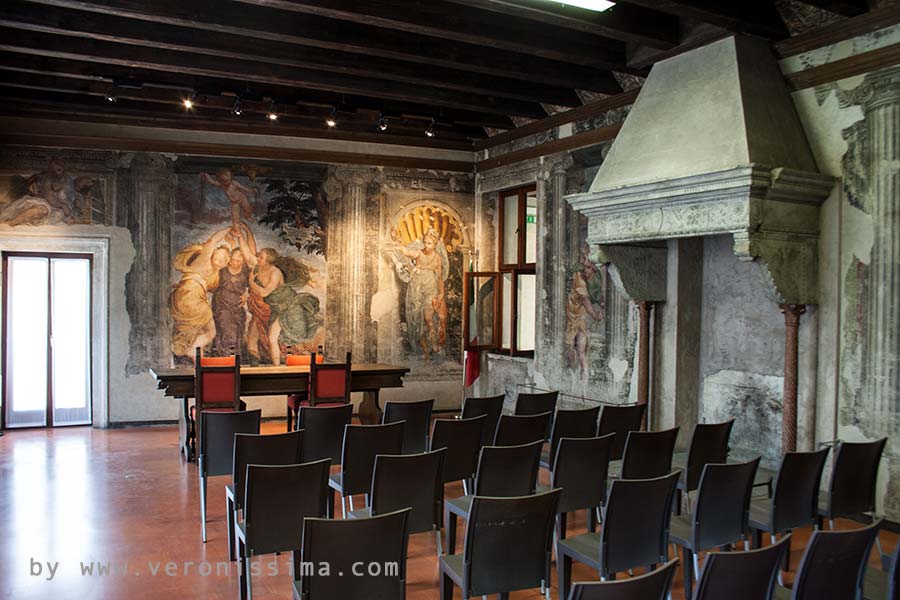 Following Romeo and Juliet's legend with the Shakespeare Guided Tour of Verona you'll get to Juliet's Tomb. It is inside the monastery of San Francesco al Corso which has been indicated as the place where the final events of the tragedy took place. At the end of thirteenth century, the period in which it is believed that the story might have happened, San Francesco al Corso was the only Franciscan monastery outside Verona city walls.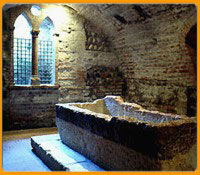 It is a small monastery, with its church and an inner cloister characterized by a fascinating atmosphere. In a vaulted room inside the dark crypt under the church of San Francesco al Corso, among the old humidity covered tomb stones of monks buried there centuries ago, lays an empty, simple sarcophagus made of red Verona marble. It is believed to be the grave where Juliet rested after she drank the potion. It is a fundamental stop in Verona Shakespearean Guided Tour.
The old monastery has now been transformed into a museum: the Museum of Frescoes G.B. Cavalcaselle. In a beautifully decorated and cosy hall in the museum, in few days of the week are celebrated the civil unions of Verona. They are called Juliet's Love Promise. It is a highly symbolic place, where the two lovers of Verona decided to stay together until the end. Weddings can be celebrated also for foreigners coming from all over the world.
For any question or further information on guided tours and Shakespearean itineraries in Verona:
There is no world without Verona walls...